Benefits of ISO 45001 Health & Safety Management System Workshop
15 May 2019
Join us for a face-to-face presentation on how the ISO 45001 standard will change the way occupational health and safety management systems are implemented and certified.
Date: Wednesday 15th May
Location: Holiday Inn South, 1330 Pembina Highway, Winnipeg, Manitoba, R3T2B4.
Time: 8am - 12 midday
Cost: FREE

This information session will be highly beneficial to anyone needing to understand OH&S management system to the requirements of ISO 45001:2018; H&S Officers, Government representatives, HSEQ Managers, Internal Auditors, Lead Auditors and Consultants.

Your presenter will explain:
Safety trends in Manitoba
The structure of the standard
The key concepts of ISO 45001
Terminology and important definitions introduced in ISO 45001
The financial benefits of implementing 45001
Integration to ISO 9001 & 14001
Discussion on understanding the Context organization & Interested parties
Q&A – you will be able to ask your questions about any aspect of the ISO 45001 Management System.
To register for this event for FREE click here

Speaker - Michael M. Thorney - Client Manager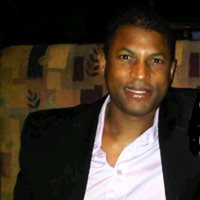 With a background in Business Process Improvement, Quality Assurance, Supply Chain Management, Manufacturing, and Lean Manufacturing, Michael began his career working with Fortune 500 Companies.

With lessons learned from his early career, Michael was successful in conducting and managing multiple concurrent Productivity Improvement Projects, Lean Manufacturing and ISO Certification Implementation and Audits.

Building on his business management experience, Michael began to offer training to the management system standards registration assessment to companies seeking certification and it was through these activities that Michael began his association with NQA. While working with NQA, Michael's initially focused on assessing Quality Systems, now, taking advantage of past experience, Environmental Management, Occupational Health & Safety and R2:2013 have been added to his portfolio of activities.

Speaker - Randall Pittman - Client Manager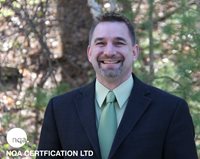 Randy Pittman is the Business Unit manager with NQA for Environmental Health and Safety Standards. For over a decade, Randy has conducted and led teamed audits for all sizes of organizations around the world for ISO 9001, ISO 14001, OHSAS 18001, & ISO 45001.
Randy learned manufacturing, safety and environmental principles while supervising commercial and residential construction projects within his family business. He also pursued and attained a college degree in Geo-Physical Science. Ongoing certificate course work such as MSHA Part 48, OSHA 1910 & 1926, NEBOSH, ASP, Hazwoper, RCRA, and other EHS certifications, contribute to his professional portfolio.
Responsibilities as an NQA Business Unit Manager include participating as a technical advisor with various industry groups and committees such as the International Environmental Aerospace Group (IAEG), and the technical advisory Group (TAG) which is currently rewriting the R2 Standard for the recycling of Electronics. Using information gained from committee participation, auditing, and ongoing education, Randy develops continuing education training content for NQA auditors and presents informational content to clients, general public and industry groups. During his free time, Randy volunteers as a National Board of Director to a large National Youth Soccer Organization.