Webinar: Supplier Management - A Risk-Based Approach
09 February 2022
Join us for a webinar hosted by our trusted APP expert
Frank Reynolds
from
QSE Ltd
on how to identify and evaluate the risks posed to your supply chain.
To register for this event for FREE click here
Date: Wednesday 9th February 2022
Time: 2pm GMT / 7am EST / 4:30pm IST
Duration: 45 mins + Q&A

The uncertainty in which businesses are currently operating has meant that managing business supply chains has become increasingly difficult, putting pressure on businesses across the globe. This has highlighted an increasing need for a risk-based approach to managing vendors, which enables businesses of all sizes to adapt quickly in today's changing market.

This workshop will demonstrate how to identify and evaluate the risks posed to your supply chain and how to apply appropriate controls to manage these risks effectively.

It will provide you with useful tools on how to implement these in real terms, while helping participants to understand the requirements set by the standards on managing external providers, such as ISO 9001:2015 Quality Management Systems.
About your host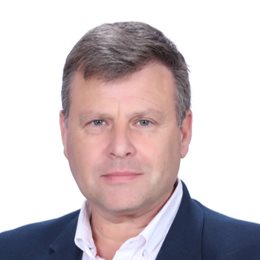 As the owner and founder of QSE, Frank is an assessor and consultant with many years of experience across a diverse range of sectors. With a background in marine engineering, he has worked with numerous oil and gas operators, contractors, and suppliers, as well as in a wide range of other industries. Frank has extensive expertise in QHSE management systems, as well as auditing, monitoring, maintenance, and legislative compliance. He works in close partnership with clients to successfully develop, implement and maintain tailored management systems to ISO Standards, leading to significant business improvement.

There will be a Q&A session at the end for you to ask any questions.
Can't make it this time?
Don't worry, register your place above and you will receive a recording of the webinar, a copy of the slides and access to any materials that are utilised throughout the session.