Webinar: Back to Basics - ISO 14001 (Environmental)
23 September 2022
Join NQA's Principal Assessor for Energy and Environment Richard Walsh, in a webinar that will look at ISO 14001:2015 and how it can aid your organisation to be more environmentally friendly, demonstrate the benefits of implementation and how you can make the standard work for you.
To register for this event for FREE click here
Date: Friday 23rd September 2022
Time: 11am BST / 5am EST / 3:30pm IST
Duration: 45 mins + Q&A

With rising public awareness of the need to protect our environment, governments and businesses are under increasing pressure to minimise their environmental footprint and promote sustainable development.

ISO 14001:2015 Environmental Management Systems Standard has been developed to help organisations identify, manage and control those activities that have an environmental impact.

By moving towards a cleaner, greener way of working, an organisation can become a model of good citizenship, enhancing its public image in the process.

This in turn can lead to strengthened stakeholder confidence, greater competitive advantage & more secure long-term viability.

Register your place for an introduction into the standard and how you can use it to benefit your organisation.
There will be a Q&A session at the end for you to ask any questions.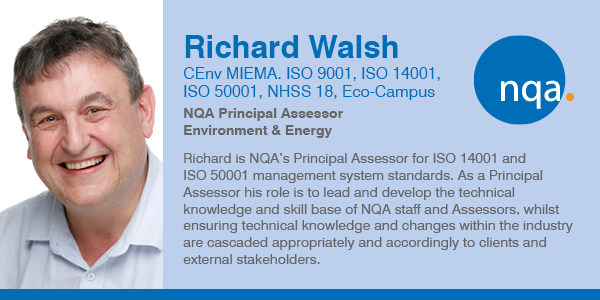 Can't make it this time? Don't worry, register your place above and you will receive a recording of the webinar, a copy of the slides and access to any materials that are utilised throughout the session.