International Women's Day 2019
08 March 2019
Today (8th March 2019) marks International Women's day! This year's theme is 'Balance for Better' and you only have to look around our amazing team at NQA to see that we embrace this whole heartedly.
It's our privilege to spread the word promoting gender equality worldwide, as everyone has their part to play.

International Women's day is not only a day to celebrate but also a day to reflect on the progress made by women in industry over the years. Diana Ross once said "Instead of looking at the past, I put myself ahead twenty years and try to look at what I need to do now in order to get there then".

Whilst we celebrate, respect and are thankful to all those determined, inspirational, courageous and ground breaking women, we look to the future and the amazing imprints women can make on the world.

At NQA we invest in talent and we are so proud of our amazing women but moreover our fantastic team combined, as every day they drive the success of our business. Here are some thoughts from some of the incredible women in our team:


"Hilary Clinton once said "To all the little girls who are watching, never doubt that you are valuable and powerful and deserving of every chance and opportunity in the world to pursue and achieve your own dreams." Although some people are lucky, the majority of us have to work hard to achieve our dreams, but the journey is half the fun. I love working for NQA because they allow me to continually strive to achieve my goals. They support my future and look at me for my contributions rather than gender. This day allows us to celebrate hard work rather than chromosomes. Be so positive that negative people don't want to be near you!"
Natalie Teden, Senior Marketing Executive.

------------------------------------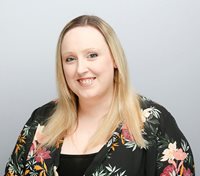 "On 8th March 2019, I will be celebrating International Women's Day. This celebration gives recognition to the women in the world and their contributions to society, work, our country etc. At NQA, the celebration is completed all year round!

Myself personally, the little touches like a "thank you" or a bottle of wine, really push me to want to deliver more and empower myself to reach greater heights. A highlight of my year to summate this, was to receive the Customer Service Award for the Office 2018. Though I worked hard throughout the year, this was unexpected, and has driven me. In the words of my idol Michelle Obama "Don't be afraid. Be focused. Be determined. Be hopeful. Be empowered"
Samantha Roberts, Operations Manager.

------------------------------------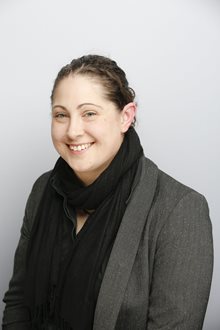 "Everyone needs to be valued. Everyone has the potential to give something back." (Princess Diana). I noted as a young person at family parties that all anyone asked was 'what do you want to be when you grow up?', and they would say what they dreamed of doing; the job they were in was never their dream. I made a list; soldier, personal trainer, business owner, doctor, lawyer, teacher, and vowed to achieve them all. When I am 60 I will do my medical degree having achieved the rest, for the next 24 years, I intend to value businesses, and as an auditor I feel I am giving back. You can do anything you want to, creativity, passion, and diversity is the key, convention is an excuse.

At NQA we have a diverse, supportive and very equal culture; we have an atmosphere where gender isn't a focus, just client experience, teamwork, and respect for everyone. Truthfully auditing wasn't on my dream list, I didn't know about it, but having worked cases in my legal career in employment law, I can say that NQA are the dream company to work for. In essence everyone is valued and they give back to their employees."
Judith Hargreaves, Regional Assessor.

------------------------------------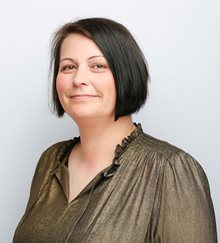 "The theme of International Women's day this year is 'Balance'. The aim is to move towards a more balanced world where women are fairly represented in the boardroom, the workplace, our government, the media, etc. Only 32% of our MPs and 24% of members of the House of Lords are women. The percentage of women in leadership roles in the UK was 22% in 2018. The percentage of full time executive roles at FTSE 100 companies held by women last year was less than 10%. You only have to look around the office to see that NQA are ahead of the curve with women represented well at director and senior management level. That's definitely something we can all be proud of."
Mandy Wheeler, International Certification Manager.

------------------------------------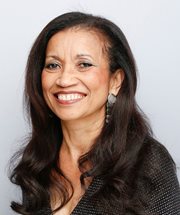 "Oprah Winfrey once said "Passion is energy. Feel the power that comes from focusing on what excites you." It is awesome to be a woman working in NQA because everyone has a voice and is passionate about what they do. Opinions are respected and everyone is treated fairly and the management is approachable. We work hard but make time to play!"
Daphne Will, Office Manager and Executive Assistant.


Balance drives a better working world. Let's all help create a #BalanceforBetter.