Keeping Your Management System Simple
14 June 2021
Watch this recorded webinar in conjunction with AvISO, one of our respected
APP
partners, where they discuss how to keep your management system simple, effective and efficient without over-complicating things or creating a mountain of paperwork.
Please feel free to download the slides here.
This webinar has been designed to give you advice on how you can get the most from your management system and how to avoid unnecessary non-conformities. It will also look at ways to help you ensure that your management system adds value to your business, making it a useful tool for continual improvement.
What AvISO covers
Looking beyond initial certification

Why it's important to keep your management system focused

Concentrating too much on the technical requirements of the standard and not making it fit your business

Common errors and how to avoid them

Most often seen non-conformities

How to continue to get the most from your management system
Who are AvISO?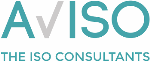 AvISO was founded in 2012 by Paul Stevens. Paul has over fifteen years' experience working with multiple Management Systems in a variety of industry types. In this time, he has built relationships with universities, accredited certification bodies and many companies to develop a comprehensive understanding of these subjects. Paul also has recognised teacher status at Cranfield University where for the past 10 years he has been a visiting lecturer, speaking on ISO Standards to Masters and PhD students.

AvISO provides support to organisations at all stages of ISO Certification, from the implementation of an entirely new system, internal auditing, and maintenance through to the improvement and upgrade of existing systems. We also provide legal registers and compliance support, 2nd party audits and software solutions.