Leading a more responsible future with ISO 26000
03 August 2023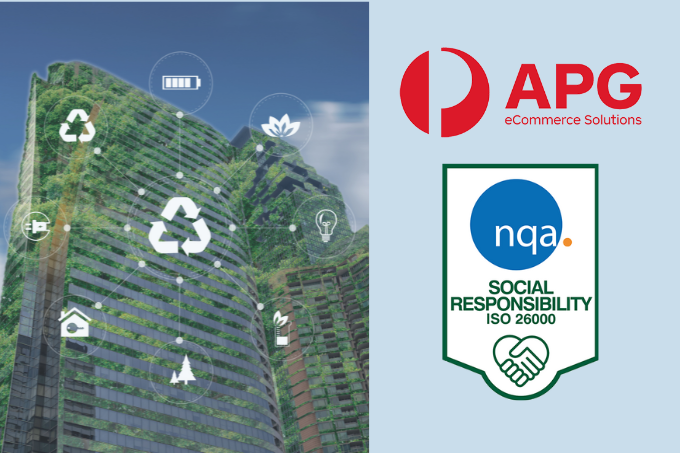 ISO 26000 (Guidance on Social Responsibility) is the global standard for organisations doing their bit for people and the planet.



What is ISO 26000 (Guidance on Social Responsibility)?
When you hear 'social responsibility', images of home recycling and weekend volunteering may spring to mind.

However, social responsibility isn't only in our personal lives but in business, too.

As taken from our ISO 26000 page:

How an organisation can demonstrate their commitment to the welfare of society and the environment is becoming become a key measure in their overall performance[.]

In order to assist organisations in making a real, verifiable commitment to sustainable development, the international standard ISO 26000 was developed. The standard provides practical guidance related to making social responsibility an integral part of operational activities and therefore contributes to wider sustainable development.



What does ISO 26000 do for an organisation?
ISO 26000 isn't a management system standard, so can't be awarded like other ISO certifications (such as ISO 9001 – Quality Management).

However, it is a guidance document that an organisation implements to show their dedication to:
Understanding how they impact society and contribute to sustainable development.

Identifying, engaging with and respecting stakeholder expectations.

Defining, prioritising and acting upon important and relevant issues.

Complying with mandatory laws and adopting global norms of behaviour.

Promoting responsible behaviour across the organisation and beyond.

Congratulating our flagship client for ISO 26000
Australia Post Global eCommerce Solutions (APG) helps keep the world of eCommerce moving.

Their bespoke platform combines last-mile capabilities with a global network of postal operators and delivery companies.

APG's success to date is far from modest, with:
22 worldwide hubs

130 active trade lanes

AUD $429m revenue in 2021

Multiple awards won…
…and that's not all.

APG achieved ISO 26000 in June 2023, working with consultancy Qualis Control Systems to help make it happen.



What NQA says about the achievement
NQA Sustainability Assurance Manager Amber Dixon comments:

"Well done to Australia Post Global eCommerce Solutions for understanding and implementing guidance against the leading standard for social responsibility. As the importance of sustainability continues to rise, so will the number of organisations pursuing ISO 26000. APG is our first client for ISO 26000, and so we also thank them for helping NQA pave the way towards a more responsible future."



Take responsibility with ISO 26000
Ready to promote social responsibility across your organisation? Take the next step with ISO 26000.



Delve into the topic during our ISO 26000 webinar. 24th August at 2pm (BST) – save your spot.



Give your organisation the ISO 26000 stamp of approval. Get in touch with our sales team.