Back to basics with ISO management system standards
01 August 2023
5-minute read

You might keep coming across terms like 'ISO standards' and 'management systems' – but what exactly does it all mean? Dive into the world of ISO management system standards with NQA and get ready to accelerate your organisation's success.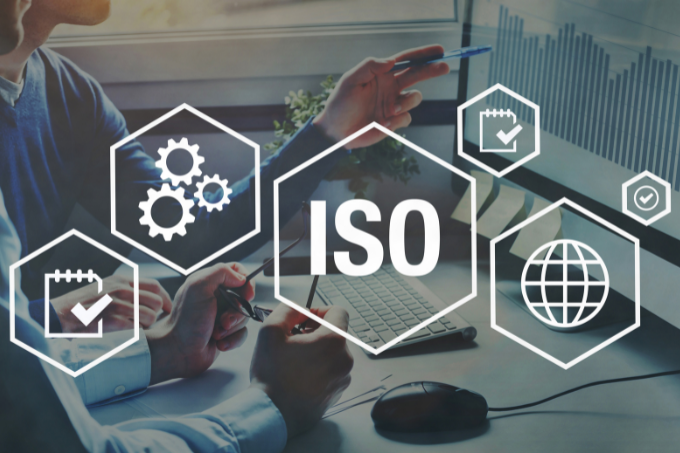 ISO standards are present wherever we go. They work behind the scenes to give added protection, efficiency and comfort to our personal and professional lives.

Despite their importance, many people don't realise ISO standards exist. That is, until something goes wrong and there's no effective management system in place.




Keep reading to understand the types of ISO standards that exist, with examples and definitions.





What are ISO standards?
According to the International Organization for Standardization (ISO), standards can be thought of 'as a formula that describes the best way of doing something.'

'Standards are the distilled wisdom of people with expertise in their subject matter and who know the needs of the organizations they represent – people such as manufacturers, sellers, buyers, customers, trade associations, users or regulators.'

ISO has published plenty of international standards (19,000 and counting), each of which makes sure that materials, products, processes and services are consistently fit for purpose.




Essentially, an ISO standard is a document that an organisation understands and implements.





Is there only one type of standard?
While there are various types of ISO standards out there, NQA focuses on one in particular: management systems.
ISO management system standards (interchangeably referred to by NQA as 'ISO standards') come in two main forms:



Generic standards
Generic standards apply to organisations across nearly every industry imaginable. They cover quality, environment, information security, business continuity and beyond.
For this reason, it's no wonder that generic standards are among the most popular globally.





Industry-specific standards
Industry-specific standards address the precise needs of vertical markets (i.e. a market where vendors cater to clients and customers with specialised needs).

For instance, AS 9100 (Aerospace Management) has ISO 9001 (Quality Management) as its foundation, with requirements added to meet the specific needs of the aviation and aerospace supply chain.




NQA can help your organisation decide between a generic or industry-specific standard.





What ISO standards can NQA offer my organisation?
NQA audits against a range of ISO standards, including:

From information security to aviation, NQA offers a host of ISO certification services.





Summary of definitions
International Organization for Standardization (ISO) = the global body developing and releasing standards.

NQA = A global certification body with accreditation to audit organisations against ISO standards.

ISO standard = A document understood and implemented by an organisation.

(Note: NQA refers to 'ISO standards' and the more specific 'ISO management system standards' interchangeably.)

Management system = How an organisation manages its business to achieve a) overarching objectives and b) the requirements of the ISO standard.



Final thoughts from NQA
Organisations of all sizes around the world achieve ISO certification. Is yours next?




Get in touch to ask any questions and explore what ISO standards could mean for you.




NQA offers virtual ISO training courses to delegates globally. Find your perfect fit.