Men's Health Week: 12-18 June 2023
12 June 2023
Learn all about Men's Health Week with Cathy Donnelly, Client Executive and Mental Health First Aider at NQA.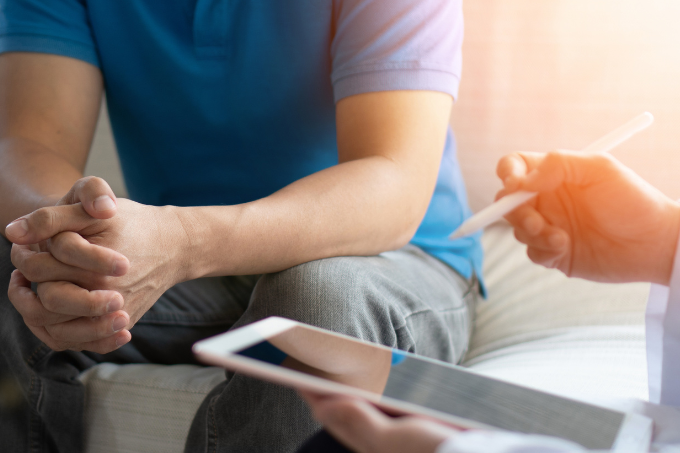 Men's Health Week was created by US Congress in 1994, before expanding into an international movement in 2002.

While the theme changes each year, it continues to fall under the overarching goal set by the International Men's Health Month organisation: to 'heighten awareness of preventable health problems and encourage early detection and treatment of disease among men and boys'.

Men's Health Week encourages men to prioritise health concerns unique to them, such as:
Scheduling routine screenings

Checking blood pressure and cholesterol

Booking a prostate exam

Enquiring about therapy or counselling

Why is this year's theme important?
This year's theme for Men's Health Week is 'Men's Health and the Internet'.

Technology is prevalent throughout our day-to-day lives, from working on a computer to scrolling on our phones. While the internet has brought a range of benefits, it can also harm our mental health.

Facts about men's mental health
Did you know? According to the Mental Health Foundation, in the UK:
1 in 8 have a common mental health problem (e.g. depression, anxiety or stress)

3 in 4 deaths by suicide are men

Suicide is the biggest killer of men under 45
Mental health problems not dealt with can become detrimental – both to the individual and those around them.



Symptoms of mental health issues
As humans, we all have 'off' days from time to time. However, if symptoms are ongoing, we recommend seeking advice from a loved one or professional.

Below you can find a list of some of the most common symptoms:
Anger, irritability, or aggressiveness

Visible mood swings

Problems sleeping

Avoiding friends and social events

Constant low energy

Drug or alcohol abuse

Ignoring personal hygiene

Ending the stigma of men's mental health
Men often feel embarrassed or uncomfortable speaking about their mental health. But remember: the bravest thing to do is open up.

There are various ways to support men's mental health – whether for yourself, a loved one, a friend or a colleague.



You can find a list of UK mental health organisations to contact here.