PAYABL Case Study
08 March 2023
PAYABL was established in 2011 and is a leading Payments Institution with regional offices in Cyprus, Germany, Italy, Netherlands, Poland, Lithuania, and the UK. They currently have approximately 120 team members across Europe. They've recently achieved
ISO 9001
certification. Find out how they benefitted...


Who are PAYABL?
PAYABL, is a regulated payments institution specializing in acquiring, issuing and mobile payments with a license granted by the Central Bank of Cyprus.

They provide online merchants with reliable and effective acquiring solutions. They empower merchants to take, make and manage payments globally. Their full solution stack includes card acquiring, APMs, payment accounts and prepaid cards.

Those at PAYABL, strive to become the leading payment solution provider in Europe and to empower business growth through innovation in payments.

With unrivalled experience in helping clients navigate the complexity of an evolving payments environment - PAYABL is the trusted partner for the world's largest merchants to unlock growth.

At PAYABL, they value diversity in their talent pool, with a mix of people from different countries, educational backgrounds, nationalities, and language abilities. This rich tapestry of perspectives and experiences allows them to draw from a pool of highly qualified specialists who are not only knowledgeable but also ambitious, curious, dedicated, and hardworking. Their team members embody these qualities and drive the success of theircompany.

They consider their team as their most valuable asset, and are proud to have assembled a group of individuals who are committed to excellence in all that they do. Their passion for their work and unwavering dedication are a testament to the strength and resilience of the team.
Achieving their objectives
PAYABL's vision is to empower business growth through innovation in payments. Their mission is to be the global financial services partner of choice for the EU and UK merchants. They agree that obtaining ISO certification aids them in achieving this.

The company is expanding quickly and subsequently have many new team members joining their international team. They felt that obtaining an ISO certification for the CY entity would help them unify many of their processes so that they can look to expand, knowing that they are working to the best of their ability and achieving the industry standard.

With this certification they can confidently present themselves to merchants and demonstrate their commitment to adhering to the best quality practices.

Jolita Strasunskaite, Head of HR has explained, "This certification has proved to be not only of benefit to our business operations but to the relationship our team has with each other–which is an invaluable asset to the company."
Reaping the rewards
The benefits of pursuing this certification have been multifaceted. Firstly, the discovery process and audit brought together team members from different departments with varied experiences, education, backgrounds, and qualifications to collaborate on one project.

This meant that they were able to form bonds between these team members on a shared experience that will help future collaborations between departments.

Pursuing this certification also uncovered many areas within the business that required streamlining and unification – this has proved to be invaluable as they are now able to implement changes proactively rather than reactively.

PAYABL are already seeing immediate benefits to obtaining ISO 9001:2015 certification including improved organisational practices and the systemization of various processes, activities, and operations within the company. They have explained how they expect to see many more benefits from this certification in the future as they evolve.

Ugne Buraciene, Group CEO says "ISO certification demonstrates our commitment to quality and helps to build trust with customers, merchants, and other stakeholders this makes it an invaluable asset to us."
Making the decision to implement systems
PAYABL made the business decision to integrate the system to improve efficiency and to increase productivity and overall satisfaction for all stakeholders. Adhering to this methodology allows them to implement a management system to oversee and control our processes.

This transparency across all business departments means that they can continually measure and monitor their outputs against the international standard outlined in the Quality Manual and can seek to improve and deliver on their customer promise and on the improvement of the system itself.
How difficult was the process?
The certification process involved a deep dive into their business practices. One to two team members were called on to represent each department to evaluate where data is captured and stored and how customer interactions and procedures are handled. While not difficult, this process did involve careful planning and calendar synchronisation to meet the agreed upon timelines.

During the certification process, each department contributed individually, but at the conclusion of the process, we convened as a team to review and discuss each department's participation. During this meeting, the company also evaluated the organisation's strengths and weaknesses, and identified areas for improvement.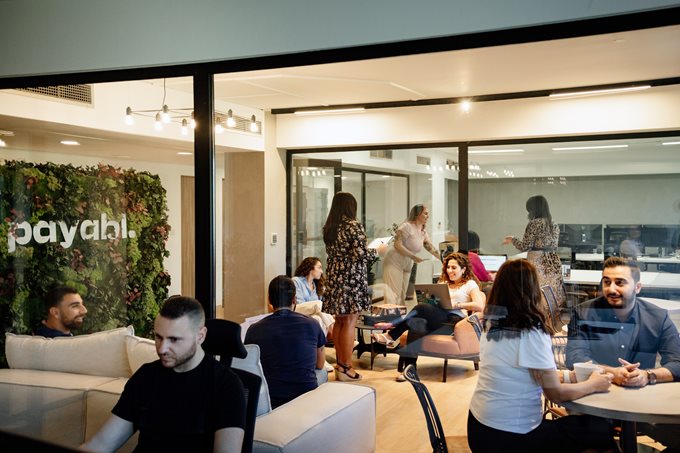 Why NQA?
PAYABL explained how they chose NQA as their Certification Body due to having a respected reputation in the industry and comprehensive testing.
Enlisting the help of a consultant
PAYABL sought the help of a consultant who worked hard to bond with team members within the business to thoroughly evaluate their position to prepare and execute our certification process effectively. "She was integral to our preparation for the audit and to successfully obtaining the certification."
Preparing for the audit
"We found the auditing process to be thorough and purposeful. Though it took some initial preparations and dedication, the end result was favourable, and we would do it again.

The company underwent both internal and external audits. The internal audit was less stressful due to the familiarity factor which allowed for minor changes to be made in a calm manner and helped with emotional preparation for the external audit. Though stressed before meeting external auditors Mrs. Christina and Mr. Mike, the audit turned out to be comfortable and professional. The team felt relaxed and focused while representing the company and its system and were thrilled to receive compliments from Mrs. Christina and Mr. Mike. The successful passing of the audit and the official confirmation of ISO certification was the cherry on top for the team."
Celebrating a fantastic achievement
"We at PAYABL are proud to become ISO certified and this is just the beginning of the changes we have on the horizon. We are seeking continuous improvement in all our business operations. We are fully committed to continually improve the effectiveness of our management system and will spare no effort to support this policy and our objectives with active and continuous improvement by top management.

An appropriate budget has also been set aside by management, specifically for changes and improvements in the system – a further example of our long-term commitment to the certification."

To find out more about ISO 9001 certification with NQA, visit our contact us to speak to a member of the team.