Did you see us at the FSSC Insights Event?
16 June 2023
The
FSSC
held its annual Insights Event for partners this week in sunny Amsterdam.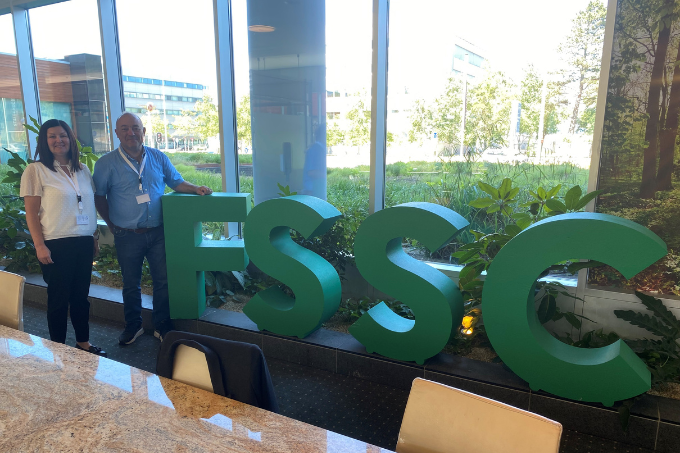 The FSSC Insights Event 2023 happened on 14-15 June, with 300 people from certification bodies, accreditation bodies, and training organisations attending.

Representatives included NQA Food Certification Manager Maria Constable. As our resident food safety culture expert, Maria was also joined by the NQA Country Agent for the Netherlands, Jan van Sark.

Maria and Jan spent the two days sharing and engaging with other professionals in the certification world. Perhaps the main highlight was the event being in person rather than virtual – the first time since 2019 due to the pandemic.


Day 1 (Wednesday 14th June)
General update – FSSC strategic developments

Overcoming vulnerabilities through FSSC (featuring McDonald's)

Delivering trust and impact

Third-party certification (featuring UNIDO)

'Auditor Scarcity' workshop

Integrated management systems (IMS)

Day 2 (Thursday 15th June)
Value of data sharing

Ask FSSC anything

Panel discussion – Contribution towards the UN sustainable development goals

Maria and Jan had a fantastic time at the FSSC Insights Event and look forward to returning next year!