Neolacta Lifesciences Case Study
16 April 2019
Neolacta Lifesciences use ISO 22000, the internationally recognized Food Safety standard, to ensure their services and products are of the best quality.
Neolacta Lifesciences provide a service in which they arrange the collection, processing and distribution of 100% human milk products with the aim of supporting premature babies. They are currently the only company across Asia and India and one of only three companies across the globe in this critical and much needed industry.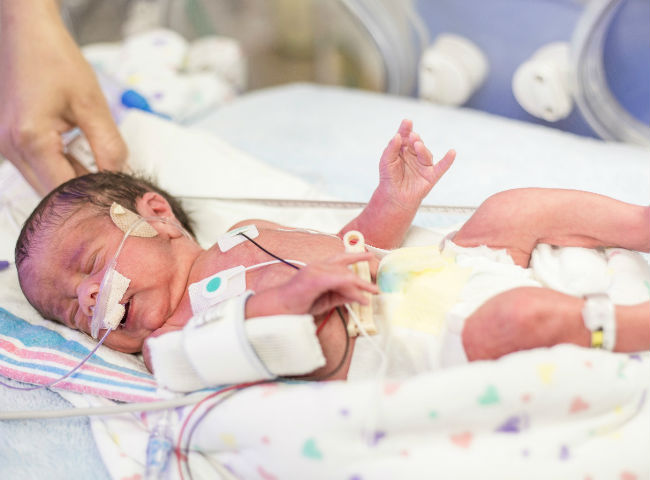 India has the highest number of preterm infants (over 3.5 million are born every year). The process in which pasteurized human donor milk and other products, including protein fortifiers made from 100% human milk, is given to neonatal intensive care units (NICU) and benefits many premature babies often with a low birth weight. It also serves as an aid to mothers who have difficulty in feeding their own babies due to medical reasons. To date, over 10,000 premature babies have benefited from their unique natural products, without any complications.
Leading hospitals across India have adopted this unique product from Neolacta, which has received praise and recommendations from respected neonatologists and paediatricians.
Neolacta Lifesciences' main objective in applying for ISO 22000 Food Safety certification was to check the effectiveness of their food safety process in the supply chain from procurement, processing, packing, distribution and storage before it gets to the hospitals. They wanted to ensure that there was a consistent level of quality in every single donation from the start of the process right through to the end.

Given the unique nature of their products and the fact that they are consumed by the most vulnerable infants – being premature babies, Neolacta wanted to give their customers the confidence that they had robust processes in place to ensure their product is free from contaminants and would truly be safe for their treasured new family members. Gaining certification demonstrated that they are determined to do everything possible to reduce risk and supply safe, beneficial value-add products made from 100% mother's milk.
Not only did the organization want to give their customers peace of mind and take a responsible approach but they also found that ISO 22000 Food Safety standards were becoming a common requirement for operating within the food supply chain.

Saurabh Aggarwal, Managing Director, Neolacta Lifesciences, says:

"A well- implemented food safety management system has helped our business consistently produce safe, quality products that meet specification and exceed expectations."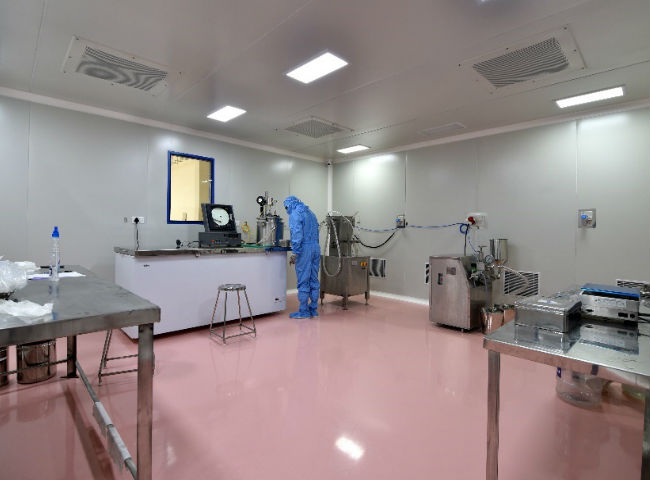 Choosing the right Certification Body
"When we initially started looking into different certification bodies we found that the NQA team quickly understood the unique nature of our company and were not afraid to tackle a new challenge. They were professional in their approach and guidance throughout the entire process. This ultimately led to us believing that they were right for the job".

In order to prepare for NQA's visit Neolacta conducted their own internal audit to try and identify their strengths and weaknesses within the company so that they could put methods in place to improve their efficiency.

"Implementing ISO 22000 has also benefitted us as a company because it's ensured that every employee in the company is aligned towards the same goal of quality & safety of the highest standards and are working with the same passion and process every day".

Many of Neolacta's customers have reported improved clinical outcomes since they started using the product, including reduced rate of sepsis and NEC (Necrotising Enterocolitis), as well as better feed tolerability.

Amardeep C.K. - Head of Business Development, NQA India
"NQA strives to aid organizations to become the best possible versions of themselves. This is exactly what Neolacta Lifesciences have done. Their products have a huge impact on a vulnerable group of people and their services are invaluable to those in need. Awarding them certification for ISO 22000 gives us great pleasure as its clear they are dedicated to providing an efficient and consistent service."

To find out more bout the services that Neolacta Lifesciences offer please click here.

Read more of our case studies to learn about our clients and their accomplishments, or contact us today for a free quote for certification to any of the standards mentioned above.