NQA Appoints New Managing Director
27 July 2018
We are pleased to announce the appointment of Nick Wright as NQA's Managing Director responsible for the UK, EMEA and India.
Nick succeeds Matt Gantley who will become the Chief Executive Officer (CEO) of UKAS in September.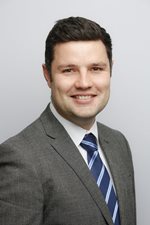 Nick joined NQA in 2009 and brings diverse experience to the position. In his previous role as Operations Director, Nick was responsible for operational leadership in the UK and India. Prior to this, Nick held the position of General Manager at NQA's India business based in Bangalore.

As a part of the Corporate Development Team in Certsure (NQA's former parent company), Nick took on a variety of responsibilities spanning product certification, personnel certification, insurance, commercial development, project management, performance and business improvement.

Nick has undergraduate (BSc) and postgraduate qualifications (MBA) from the University of Manchester.

Nick's leadership will focus on the growth of NQA UK, EMEA and India, as well as the continued focus to Never Stop Improving which lies at the heart of NQA.

If you wish to speak with Nick directly please contact our team.