NQA President Hosts AS9100D Aerospace Training in India
30 September 2019
On 25th September 2019 NQA's President, Kevin Beard, hosted a two hour AS9100D Aerospace awareness training course alongside the KATC's Managing Director Mr Mahesh.
The day proved popular with over 25 participants from some of NQA India's most prestigious clients such as Rossell Techsys, Sansera Engineering, Valdel Advance Technologies, Genser Aerospace and Gopalan Aerospace. Feedback from the day was also very positive.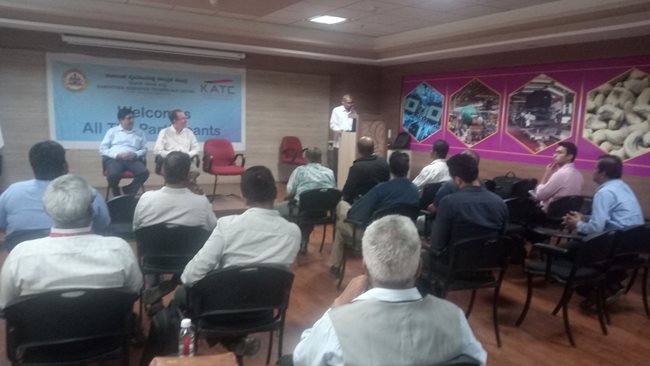 The main aim of the training was to create a platform for exchange of meaningful information so as to update and interract with aerospace innovators and enthusiasts. The session consisted of a standard overview and a demonstration of the benefits to organisations of implementing AS9100 Rev D within the aerospace manufacturing industry.
As per the hosts customs Mr Mahesh also braided a flower garland made from sandalwood to welcome the prestigious guests.