envoPAP Case Study
09 April 2021
Based in London, envoPAP is an organisation conscious of not only their own environmental impact but also the need to create a more sustainable future through the innovation of waste materials into products that can disrupt and revolutionise the paper and packaging industry.



Standards: ISO 9001 (Quality Management) & ISO 14001 (Environmental Management)

envoPAP produces innovative, sustainable paper and packaging that is kind to our planet. They do this by using renewable sources such as agricultural waste instead of wood meaning their production has a much smaller environmental footprint than traditional tree-based packaging without compromising on quality or practicality.

As a sustainable materials company, envoPAP felt it was important to ensure they obtained the necessary credentials, not only to certify their environmental impact but also to identify spaces where they could improve moving forward.

The company agreed to implement both the Quality and Environmental standards in order to address the stigma attached to more eco-friendly products. They wanted their products to positively affect the planet whilst maintaining a quality standard and become a viable long-term alternative to the outdated planet-damaging
materials.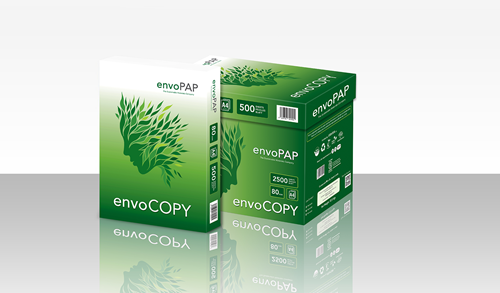 8 packets of their A4 copy paper, will help you save one tree. 2083 boxes will help you save one hectare of a forest.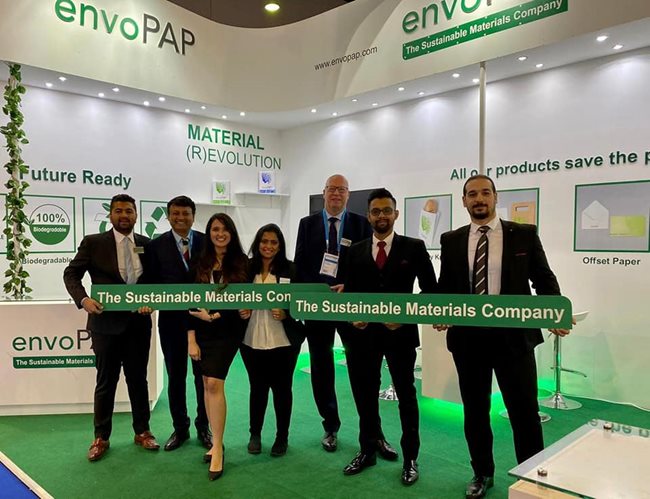 Facing challenges head on
With factories in India and suppliers and employees sat across the globe, envoPAP experienced a number of challenges exacerbated by the impact of Covid-19. However, they utilised the quiet time to enhance their business model and improve their management systems.

Understandably, much time and effort were needed in terms of planning across video calls, however the company sees it as a positive experience working alongside AvISO Consultancy, with Kaushal Shah, CEO and Mittal Kothari, Global Head of Strategy and Business Development for envoPAP, overseeing and encouraging the process.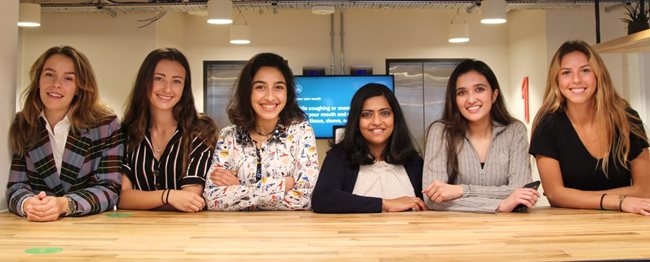 Enlisting the help of AvISO
envoPAP called upon consultancy firm AvISO to help them implement their ISO 9001 and ISO 14001 management systems.

It was evident from the initial meeting with envoPAP that they took their environmental impacts seriously and were actively looking at improving their quality and environmental performance. It was this determination and hard work that allowed them to gain certification to B-Corporation.

Due to the working restrictions imposed by Covid-19, the two companies worked remotely on the dual-implementation with the final aim to complete both Stage 1 and Stage 2 assessments virtually with an NQA assessor.
Promising results
As of 2020, envoPAP boasts some monumental achievements including saving 760,000+ trees, 29% reduction on environmental impact compared to recycled paper and a saving of 35% carbon impact when compared to conventional paper. Their clients are organisations that are serious about reducing their harmful footprint on the planet and they are sure to see some impressive results.

Darren Collins from AvISO said, "It was a good process, a great experience, and we would like to extend our congratulations to the team. We would also like to extend our utmost gratitude for those involved. We know it was a challenging process for all of us to go through, especially considering the times we are in at the moment."
A high standard for the future
The environmental objectives that envoPAP put in place were challenging for the whole company, but they are confidently ploughing ahead and making their mark on the industry. Using green energy to reduce waste materials, they are aiming to become a carbon neutral business by 2021 and will apply for certification to PAS 2060, the only internationally recognised standard for carbon neutrality.

NQA's Managing Director, Nick Wright has praised the work of envoPAP "The results that envoPAP have reported due to implementing ISO 9001 and ISO 14001 are nothing short of spectacular. Their dedication to implementing and maintaining these standards show their customers that they are purchasing from a sustainable business that are taking real responsibility for the quality and impact to the environment of their products."

Find out more about envoPAP here.

If you have been considering how certification could benefit your business why not check out our range of training courses here.