EVC Group s.r.o. Case Study
21 April 2022
EVC Group s.r.o. was founded in 2007, with the main focus on the sale of single-track and double-track electric cars. Since 2008, it has expanded to include its own electric vehicle conversions – such as a lawn mower or off-road car.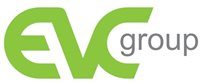 Standard: ISO 9001:2015

From 2012, lithium battery systems began to emerge for leading Czech manufacturers of public transport vehicles, such as electric buses and battery trolleybuses from the Pilsen manufacturer ŠKODA ELECTRIC Libchava company SOR.

This year, EVC Group successfully passed the certification from NQA. The company's headquarters have been at the address: Nádražní 1383, 768 24 Hulín since 2020. From the first certification, the number of employees has increased from 11 to 39. Since 2021, the company has had a new subject of certification: "Conversion of electric vehicles and their service. Design, manufacture and sale of components for electric vehicles".

EVC Group is currently the largest manufacturer of industrial quality lithium battery systems on the Czech and Slovak markets. Its portfolio continues to electrify vehicles and various types of machinery, as well as modern production of battery storage (ESS) and hydrogen applications.

The main goals of the company:
Constantly direct know-how in the fields to the European top through research and development.
Link theory with practice, integrate new knowledge with existing experience and thus produce equipment and products that are innovative, high quality and with the best price / performance ratio.
Deliver technologically advanced, reliable and economically advantageous solutions for customers.
"We feel happy and satisfied when our customer is satisfied with our product and helps them grow. And because we have big goals, we do everything we can to make our employees have a legitimate feeling that they are an important part of the life of the company that supports them."
Company references:
CZ LOKO (traction battery for prototype shunting locomotive (2018))
Electrification of ROŠERO-P midibuses on the IVECO DAILY platform (2012)
Citroën Jumper – Drives and traction batteries for EVC eVAN power supplies (2012-2017)
SOR Libchavy a.s. – transport companies in Central and Eastern Europe
ŠKODA Electric a.s. – transport company of the city of České Budějovice (2018)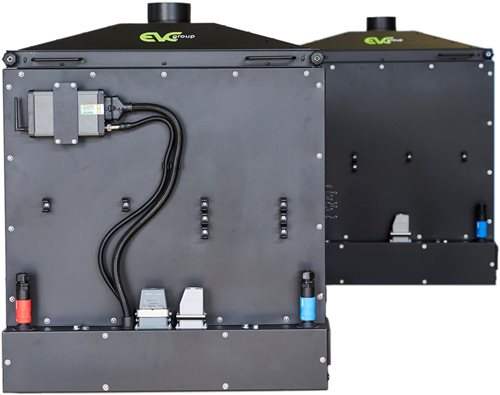 What was the main objective(s) in going for this certification?
The aim of ensuring certification was to verify the correctness of internal procedures, the confirmation of which we could continue to use in obtaining new business orders and opportunities. This is a win-win state.
What specific benefits have you seen to your business of getting this certification?
Due to the faster growth of the competitive environment, it was important for our company from the beginning to have a quality management system in place. Certification helps us to gradually increase the quality of products and services provided, it strengthens our credibility in the eyes of not only our customers, whose quality system often does not allow cooperation with a company that does not have this Certification. It allows us to participate in tenders and tenders, which brings us other contracts. In this way, we also contribute to the development of electromobility and market satisfaction in this area.
Ing. Kobert, auditor of EVC Group s.r.o. (Mr. Kobert, 04.02.2022): "
A newly established organisation that cannot build on previous experience when setting up a management system to achieve the company's goals. The quality management system helped them to create management standards and made it easier for them to implement market and practical customer requirements."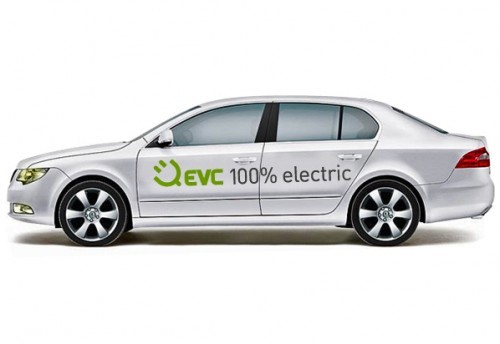 What did your business have to do to get certified?
Many of the requirements for Certification in the company already existed, the main challenge was to sort these processes in a new logic and ensure their fulfilment.
Why did you choose to use NQA as your certification body?
We chose NQA based on the recommendations of a company that already had extensive and good experience with this agency. Our company has continued this tradition, which is gradually improving thanks to well-established cooperation.
The goal of any company that creates products or provides services is to want the best for its customers. And it is the quality system, which focuses mainly on customer satisfaction, both in terms of meeting their demanding requirements for the product or service, as well as the delivery date, that should manage everything.
Customer satisfaction, with which its references can affect the further growth of the company, comes first. Everything is summed up in a sentence, often used in connection with a management and control system: "Quality is when the customer returns, not the goods".
NQA appealed to us mainly with its specialization in quality systems in small companies, focused mainly on the automotive industry and the environments. Given that we anticipate the development of the company in the future, we believe that the stricter supervision of NQA will help us in further growth, so we can confirm that the agency meets our expectations.
Did you use a consultant to help you put the relevant systems in place prior to getting certified?
One of the first tasks, after the introduction of the quality management system at the end of 2011, was to address external auditors in the area of the quality system.
The first internal audit in 2012 took place with the help of the chief auditor of KCM Consulting s.r.o., who worked as a consultant in 2019.
After basic training of 2 employees for internal audit, since 2020 we have been regularly using consulting from an external auditor from MBK Consulting. The change of consultant was a benefit especially viewing of the company a little differently. Nor did it involve expertise, but rather a professional perspective that focused more on detail.
Who was your assessor and how did/do you find the auditing process?
Since the beginning of cooperation with the NQA agency, the auditor of our company is still Ing. Zdeněk Kobert, who monitors the development of our company regularly, always every year.
It cannot be said that the first audit would be difficult, as the quality management representative had the expertise of the ISO 9001 standard, gained from training for the internal auditor, and thus prepared everything in accordance with the basic requirements of the standard, especially the documentation. Rather, recommendations for improvement were expected, which also emerged from the audit.
The official statement of the auditor stated that the company has a properly set up records management system, measures and reviews customer satisfaction, but the methods used are not always suitable for every product or customer. Furthermore, records are kept, which are not always properly structured and stored. Not only in these areas, recommendations for further improvement were proposed, comments in service and product implementation planning processes were not avoided.
It is safe to say that every audit brings new knowledge, experience and new approaches.
Ing. Kobert commented on this question (Mr. Kobert, 04.02.2022): "The company expected that the audit will take place primarily in the area of verifying the compliance of documentation with the requirements of the standard. They were surprised that the emphasis was mainly on the effectiveness of process links, i.e. on understanding the interrelationships between processes and their outputs and checking their accuracy (e.g. trade, technical preparation of production, production, etc.). Subsequently, strong provision of controlled conditions for production and assembly (application of good practice, i.e. identification of individual product components, clear and concise procedures, etc.)".
Is there anything else you would like to add about the certification process/plans for future certification?
The only thing that can be added is that we should be determined in setting our goals, which set us a step in improving. Analyze risks and opportunities more, reduce the number of complaints and internal disagreements, learn to evaluate them better. Set up relationships with suppliers and especially with customers so that they complement each other and create the necessary background for meeting customer requirements. The company's reputation is advertising in itself, and at a time when the market is increasingly saturated.
Statement of Ing. Koberta dated 4.2.2022: "In order to set more relevant goals that would more closely link business plans with customer needs and activities that need to be performed - processes. Develop a system of appropriate performance indicators, within which it would be possible to monitor the effectiveness of QMS more effectively (including the fulfilment of the company's intentions). Constantly develop documented information needed for effective process management, i.e.. align procedures and guidelines with processes".