NQA USA Celebrates Success of First ISO 9001 Internal Auditor Training
27 June 2019
On June 25, 2019 the NQA USA team hosted their first ISO 9001 QMS (Quality) Internal Auditor Training in Boxborough, Massachusetts.
The new course was based on the internal audit compliance requirements set out by ISO 9001:2015 for quality management systems and was designed to give attendees the skills and experience to undertake an internal audit with the aim that they could use these skills to improve their own organization.
The day gave delegates an introduction to ISO 9001:2015 and then progressed on to preparing for, and completing an audit. They looked at some of the techniques and reporting criteria commonly used within the industry, as well how to effectively report findings.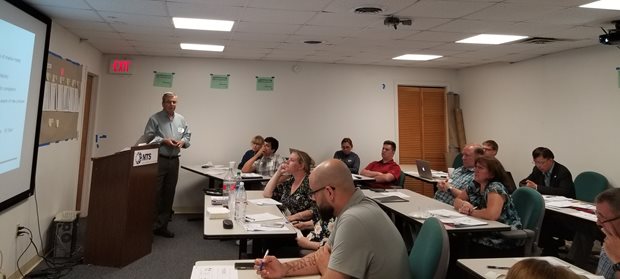 Although this was initially a pilot scheme to monitor interest around the training the event itself was a huge success with great attendance and eager professionals taking part and creating a two way dialogue.
Feedback from the day was positive and will put into place future dates to offer this training again.