Sustainability at NQA
Our approach to sustainability

Purpose
The Cambridge Dictionary describes 'sustainability' as 'the quality of being able to continue over a period of time'. Whether this is in relation to environmental, social or governance challenges, NQA recognises the importance of channelling sustainability throughout our organisation and industry. We feel passionately about tackling global sustainability issues and plan to address such topics within our Sustainability Promise. This document will detail our commitment and ambitions towards becoming a more sustainable organisation.

We consider the 17 UNSDG's (United Nations Sustainability Development Goals) as the foundation of global sustainability issues and take inspiration from this when planning and implementing action. Whilst each goal plays a crucial part within our wider community, we believe our most fundamental and relevant goals which we can best act on are:
Goal 3: Good Health and Well Being

Goal 8: Decent Work and Economic Growth

Goal 9: Industry, Innovation, and Infrastructure

Goal 13: Climate Action
Commitment and Ambitions
NQA is committed to driving, developing, and demonstrating sustainable solutions in both our organisational level actions and our service offering to clients. We have mapped our four UNSDG priorities into Environmental, Social and Governance categories and intend to practice what we preach by setting ourselves focused ambitions in each area. We recognise that we are at the beginning of our sustainability journey and that there is a lot more that can be done whilst pushing ourselves in our overarching commitment to never stop improving.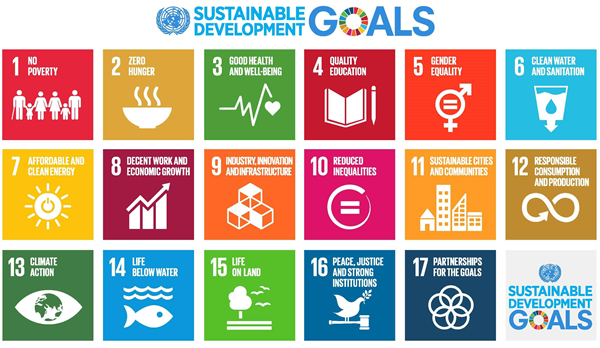 Environmental


Our ambition is to continually reduce our impact on the environment in a bid to help minimise climate change. We recognise that our largest environmental impact is related to our carbon footprint and the majority of this is through travel.

We became a carbon neutral organisation in 2022 aligned with the internationally recognised standard for carbon neutrality (PAS 2060).

We will continue our ongoing achievement and commitment for carbon neutrality and aim to be a net zero organisation by 2035.

To achieve this ambition, we have committed to the protection of the environment including prevention of pollution by:
Electrification of company car fleet

Continuing to operate as a blended approach to audits and meetings in line with industry regulations and expectations. Ensuring that technology is utilised to its full potential

Embracing smart scheduling to ensure local assessors are utilised to reduce travel

Operating in compliance with ISO 14001 and PAS 2060 to achieve systematic and continual improvement in sustainability performance

Working collaboratively with our assessors, stakeholders, and supply chain to encourage and influence behaviours and performance

Reviewing and updating internal policies and external agreements to better align with our goals

Promotion and encouragement of existing and upcoming schemes and incentives
In addition to this we also have a bike to work scheme, a print reduction target, overseas travel policy and recycling policy.
Social



Our staff are our most important asset. They are the life and soul of our organisation and over 90% of them are customer facing. As such we take our health and wellbeing responsibilities very seriously.

NQA have several actions in place to support our ambition of providing a safe and caring environment for employees where health and wellbeing is a priority. This is demonstrated through our ongoing efforts of supporting a healthy work life balance, including the exploration and development of standards such as ISO 45003 which looks at mental health in the workplace. We actively encourage and value feedback from all members of staff and collate this during regular employee engagement surveys.

We understand the importance of ensuring resource is in place and available to support our intentions and our colleagues. Examples of these include:
Private health care

Mental Health at Work Champions

External mental health consultants

Paid eye clinic appointments

Life assurance

Remote / blended home working (flexible working)
This is also supported by a variety of policies and support made available through our HR function including but not limited to:
Enhanced sickness support

Enhanced maternity / paternity leave

Enhanced holidays

Enhanced parental leave

Dignity at work policies

CSR policies
NQA's ambition is to continuously support our staff and ensure that they have a collaborative, supportive and nurturing workplace environment. By doing so we are confident that in turn NQA will offer exceptional customer service to our clients, ultimately having a positive impact on our growth and therefore the economic growth of our country.
NQA are a living wage employer and are proud to pay our staff a fair reward for the work contributed. We offer an enhanced pension scheme that encourages staff to contribute more towards their pension
throughout their career to support them later in life. We also voluntarily recognise the trade union and appreciate that the union provides a supportive and constructive role to its members.
As well as regular team building events, we also offer all staff regular CPD and training opportunities to ensure that they continue to grow and expand their knowledge and their careers if desired. We also support an employee voted charity each year, ensuring that our fundraising efforts are matched by the organisation and support much needed work in an area close to our teams' hearts.
NQA is a proud member of Armed Forces Covenant and hold the Ministry of Defence Employer Recognition Scheme Silver Award, which means we pledge our ongoing support to both those who have served and their families. We also have a range of ELCAS Approved Training Courses which support service personnel in their journey towards becoming civilians.
To find out more visit
here
.
Governance



NQA recognises the role it needs to take to influence the future of our industry be it through innovation, influence, or infrastructure, to ensure that the TIC industry remains a supportive yet regulated environment for our clients.

Our ambition is to control risk and encourage transparency through governance. We are committed to ensuring we comply with relevant legislation, contractual obligations and industry codes of practice.

We are proud of the influential work we deliver through our industry engagement, partnerships and committee
memberships including but not limited to:
Accredited Certification Body with UKAS for over 30 years
Long-time member of the Association of British Certification Bodies (ABCB)
Long-time member of the Federation of Certification Bodies (FCB)
Elected member of the Safety Systems in Procurement Forum Management Group
CQI and IRCA Approved Training Partner and Industry Partner
We are also on multiple technical and writing committees for the ISO standards helping us ensure
that our client's perceptions and views influence the future of the standards.
Finally, we strongly believe in the importance of knowledge transfer to ensure our clients never stop improving in terms of knowledge, approach and management systems. We are an ambassador for distributing regular free content which can be classed as continual professional development such as webinars, videos, blogs and whitepapers.
To find out more visit
here
.
What's next
Get in touch today to begin your journey to a greener, more sustainable business and a member of our team will be in touch to discuss your requirements: