How To Approach Net Zero
If your organisation is beginning to think about future commitments and ambitions, NQA can support and prepare you with our phased approach to net zero.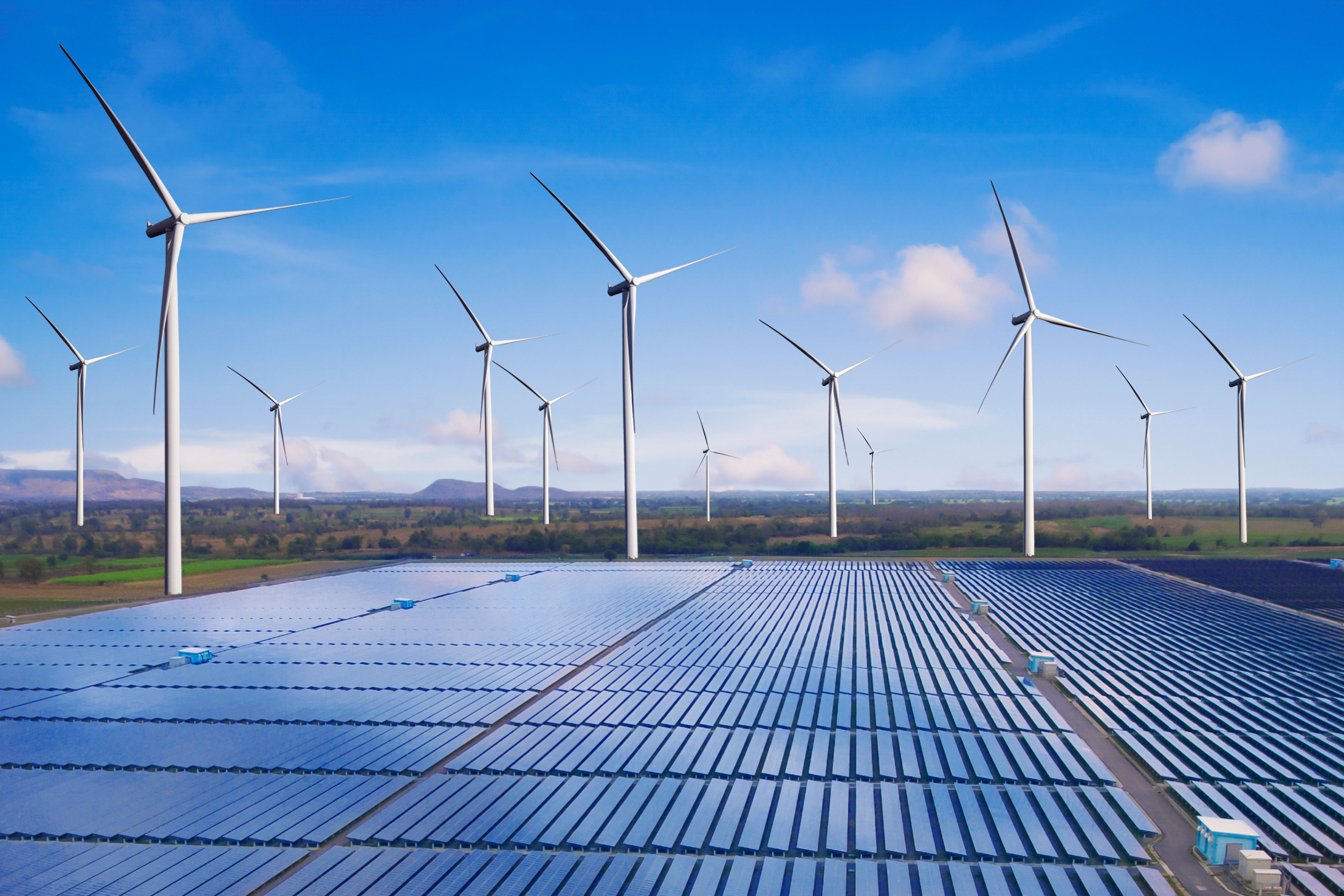 Whilst the term net zero is commonly used, it can also be commonly misunderstood. In its simplest terms, net zero means to achieve a balance of the greenhouse gas emissions emitted into the atmosphere and the greenhouse gas emissions removed from the atmosphere. When reaching the state of net zero, the amount of greenhouse gas emissions we add to the atmosphere is no more than what has been removed.
So why is this important? The UK government have committed to reaching net zero greenhouse gas emissions by 2050 and were the first major economy in the world to pass legislation on this. The target was recommended by the Committee on Climate Change (CCC) who are the UK's independent climate advisory body. In the last year, the government have published a Net Zero Strategy which sets out a pathway guiding all sectors of the UK economy how to meet the net zero target.
There are many milestones to address in order to reach net zero targets and businesses must be prepared to play their part. Whilst there is no obvious or linear route for net zero yet, NQA have set out a sensible approach to adopt for ensuring your data is correct, driving down your emissions, and making a meaningful change. In order to achieve net zero, we anticipate advances in knowledge and technology, however, many forward-thinking businesses are determined to best prepare themselves for the target.
Learn below how our verification services can support you in your preparation to net zero.



GHG Inventory is the first phase in NQA's preparation for net zero, which provides verification against the ISO 14064-1 standard. When considering your greenhouse gas emissions and future targets, a practical place to start is understanding what your carbon footprint looks like. In doing so, you will understand all of the greenhouse gas emissions relating to your business and be able to convert this into carbon – utilising the methodologies and approaches called out within the standard.
ISO 14064-1 guides users on how to quantify and report on greenhouse gas emissions and removals. This in turn will form your GHG Inventory and evidence how you have reached your calculations. As well as this, the standard includes a clause which provides guidance on mitigation activities to control reducing emissions once your footprint has been established. The standard also prepares users for verification activity which is where NQA fits in. In order to plan accurately for net zero ambitions, it is important to have confidence in your data to manage any associated risk and make informed decisions.
GHG Inventory verification is positioned as the starting point allowing you to have visibility and understanding of your environmental performance. Verification for GHG Inventory provides assurance and credibility. Verification to ISO 14064-1 is widely suitable for a number of industries as it highlights an organisations commitment to the environment. It also satisfies government policies such as PPN 06/21 and meets expectations from suppliers, tenders, and contractual agreements for example.
Learn more about GHG Inventory
verification
and
training
.
Step 2 -

Carbon Neutrality
PAS 2060 comes next in NQA's phased approach for preparing for net zero. This is a standard for users who are looking to take a next step with their carbon emissions and demonstrate carbon neutrality. It is not compulsory to begin with GHG Inventory verification, however, for businesses that do this means you will have already formed an inventory and a reduction plan. To satisfy the needs of PAS 2060 it is important to have a GHG Inventory, Carbon Footprint Management Plan, Offset Certificates and Qualifying Explanatory Statement prepared. PAS 2060 provides a framework to allow the user to be held accountable for their emissions.
As well as the advances GHG Inventory verification provides in calculating and mitigating emissions, carbon neutrality urges for one step further. The standard calls for a year on year improvement in the reduction of emissions meaning that users are forced to take action and responsibility for their performance. Not only this, but by utilising valid carbon offset schemes, action is being taken for now and for the future. Carbon neutrality can be seen as a steppingstone in the direction of net zero. Again, providing transparency and enhancing environmental positions, but also improving energy efficiency through extended data analysis and targeted initiatives.
Verification can be sought by all users and provides robust and dependable recognition for environmental efforts. Many organisations are becoming carbon neutral and enforcing this in their supply chain in a bid to tackle scope 3 emission sources. As a result, many businesses must consider taking action to remain competitive.
Learn more about PAS 2060
verification
and
training
.
As we have established, net zero is not something we can avoid and preparation for this is key. Using the phased approach set out on this page will give you confidence in your data and drive you forward in your reductions.

Not only this, but our approach can support any relevant commitments and pledges set out by your organisation for present and prepare for any potential future changes. Our approach will provide you with the recognition at each stage to highlight your environmental efforts. The standards industry is constantly evolving. In the future we expect there will be dedicated net zero standards, or a string of them in focused areas. This is something that will be continuously reviewed to ensure NQA's sustainability focus is harnessed.
WHAT'S NEXT?
Get in touch today to begin your journey to a greener, more sustainable business and a member of our team will be in touch to discuss your requirements: