GRAHAM Case Study
29 November 2023
Meet
GRAHAM
, a privately owned contractor for the past 200 years. The construction giant has offices across the UK and Ireland, alongside four ISO standards with NQA.
(Updated November 2023)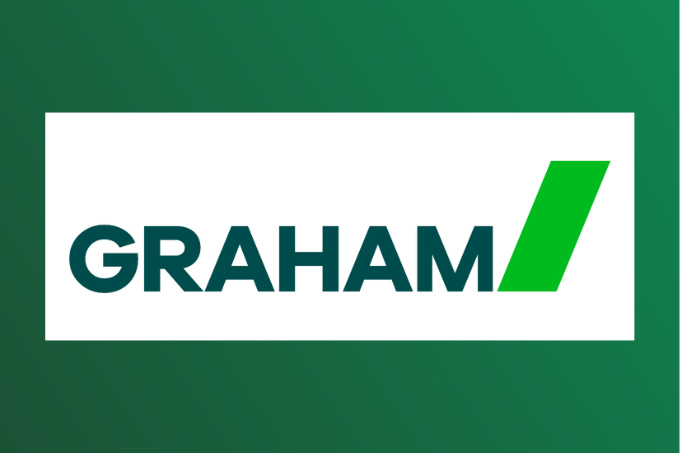 GRAHAM is a privately owned contractor with an impressive 200-year history. The company operates from a network of offices throughout the UK and Ireland – with their head office in Hillsborough, NI – boasting over 2,000 employees and a turnover of £1bn.

Standards:
The organisation is a trusted delivery partner to a range of prestigious clients across a broad spectrum of sectors, including:
Education

Healthcare

Highways

Maritime

Commercial

Retail
In 2023, GRAHAM's people management "excellence" was re-awarded with the Investors in People Platinum accreditation. GRAHAM also holds IIP Wellbeing Platinum and Investors in Diversity and is working towards Leaders In Diversity.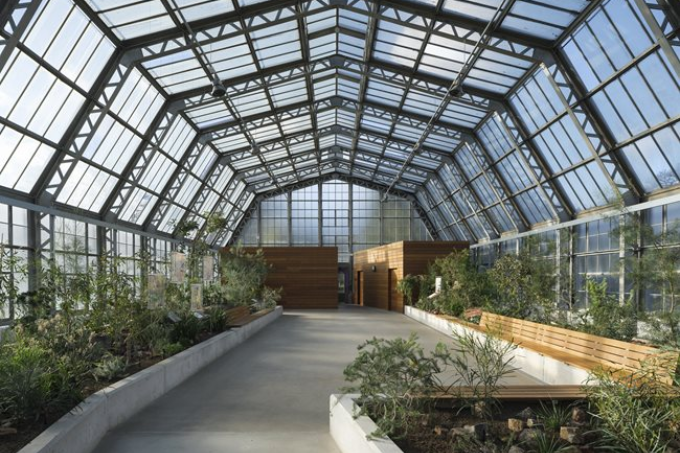 Setting meaningful company objectives
GRAHAM committed to achieving several UKAS-accredited ISO certifications to demonstrate their commitment to collaborative and customer-centric service.

By developing and managing systems and processes more efficiently, GRAHAM underlined their drive towards continual improvement and passion for futureproofing the organisation for staff and stakeholders.

The organisation now holds an impressive number of certifications, including ISO 9001 (Quality), ISO 14001 (Environmental), ISO 45001 (Health & Safety), ISO 44001 (Collaboration) and ISO 55001 (Asset Management).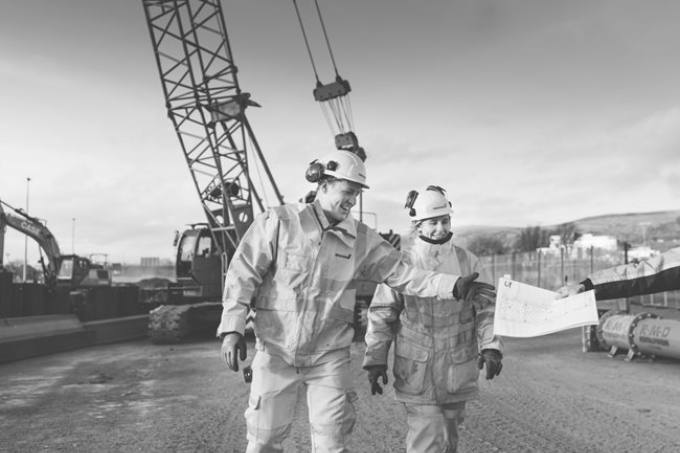 Organisational benefits
Ultimately, GRAHAM understands the unique benefits their range of management systems delivers for the organisation.
The multiple standards support the implementation of operational improvements and help facilitate the design of efficient processes. In addition, the certifications demonstrate independent validation of GRAHAM's commitment to providing quality and economically conscious products and services to their customers.

Not only that, but the demand for construction organisations to prove their dedication to trustworthy services has increased. As such, GRAHAM recognised that the adoption of UKAS-accredited certifications would:
Enhance and strengthen the quality of service that their customers consistently receive;

Ensure their services are delivered in conformance to internationally recognised standards.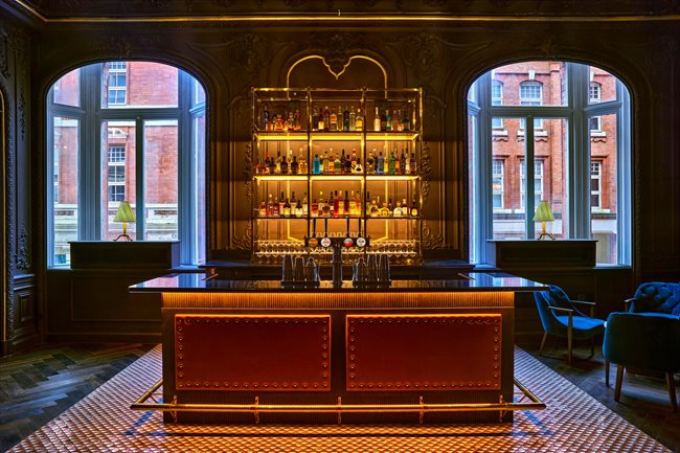 A focus on collaborative working
GRAHAM began adopting a structured approach to collaboration in 2014, using the principles of BS 11000 and later transitioning to ISO 44001 in 2016. They were awarded ISO 44001 certification by NQA in 2018, followed by successfully integrating the standard with their existing quality, environmental, and health and safety management systems.

The company's first ISO 44001 collaboration project was a £30M+ Nuclear Joint Relationship Management Plan (JRMP) with Low Level Waste Repository Ltd (LLWR). LLWR is a UK Government organisation in West Cumbria, acting on behalf of the Nuclear Decommissioning Authority (NDA) to ensure that lower activity waste is managed effectively across the UK.




This project proved highly successful and resulted in:

98% of waste diverted

28% carbon footprint reduction

A considerate Constructors Gold Award

Being shortlisted for the Institute for Collaborative Working at the Collaboration Awards 2018

Winning the Institute for Collaborative Working, Collaboration Awards 2019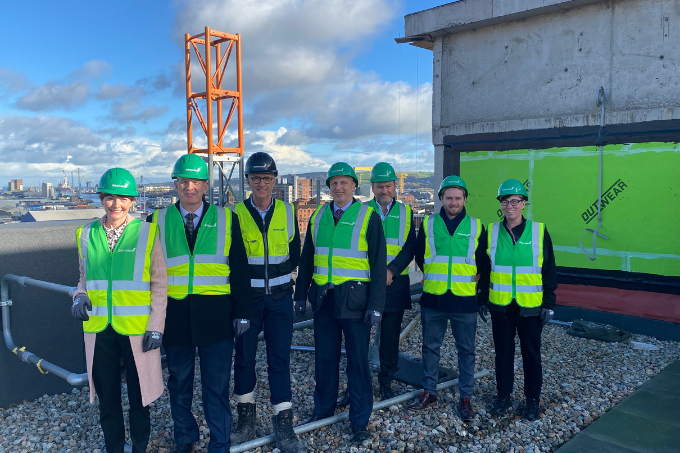 Relationships built to last
GRAHAM used key lessons from their project with LLWR to launch their next venture with National Highways.

The JRMP focuses on the regional delivery partnership, delivery integration partner and Package A4, a £235M design and build project. The scope of Package A4 was to deliver critical improvements for M25 Junctions 25 and 28 & M2 Junction 5, coordinating with four other prime contractors.

The collaboration objectives were to promote safety, create high-performing relationships, drive continuous improvement & achieve cost savings.




Following this project, GRAHAM accomplished:

An Award for Collaboration at the 2019 Annual Highways England Regional Investment Programme Conference. National Highways praised the culture and behaviours embedded within the partnership.

The only Regional Investment Programme scheme nationally with 10 out of 10 for the customer audit framework for M25 Junction 25.

97% score for the project Drive Through Report 2021 - the highest score nationally.

Commendation for the Chartered Institution of Highways and Transportation (CIHT) Collaboration Award 2022.

Winner of the Institute for Collaborative Working at the Collaboration Awards 2021.

Shortlisted for the Institute for Collaborative Working at the Collaboration Awards 2022 for their focus on building a sustainable supply chain.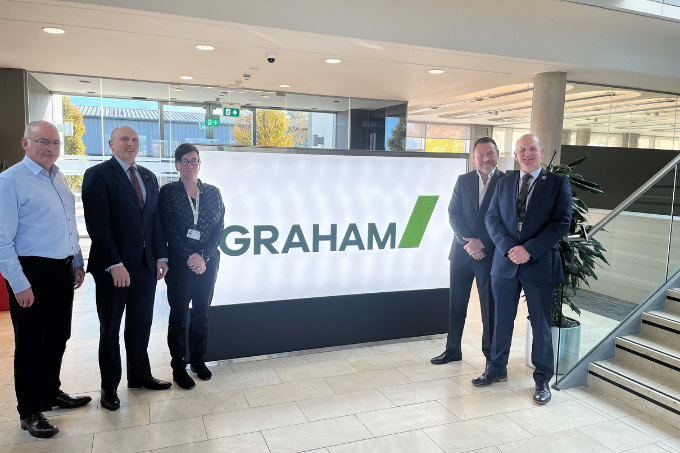 Improving efficiency and reducing duplication
GRAHAM chose to integrate their management systems to reduce duplication and improve efficiency.

The management systems have been structured in alignment with how GRAHAM wins, delivers and repeats work. They define the 'GRAHAM Way' of working to deliver a lasting impact in the communities the company operates.

Denis Leonard, GRAHAM Head of Integrated Management Systems, explains the importance of the standards to the business. He said: "Each standard allows us to drive consistency and rigour across the business. It also allows us to ensure that we are up to date with the latest standards by migrating to ISO 45001 as early as possible, for example, and being one of the early proponents of Collaborative Relationships and ISO 44001."




Final thoughts from NQA
NQA would like to congratulate GRAHAM for their ongoing achievements – not just with ISO certification, but also across the construction space.




Thinking of getting certified, or looking to move certification body? Speak to our experts.




NQA provides a range of ISO certification and verification services. Explore our website.


Download a PDF version of GRAHAM's case study here.