IOW Group Case Study
07 September 2021
Based in Isle of Wight, IOW Group manufacture their own range of unique engine oil centrifuges with monitoring systems to ensure filtration systems run optimally.

Standards: ISO 9001 (Quality Management), ISO 14001 (Environmental Management) & ISO 45001 (Health and Safety Management)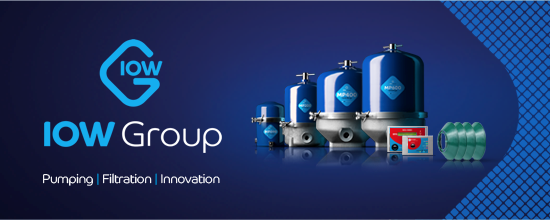 IOW Group are a customer-focused business who create filtration and separation products that enable their clients to become more productive and effective within their own business sectors. An original equipment manufacturer, their innovative designs mean they can provide appropriate solutions across a variety of industries. Their wealth of experience in the lubrication and separation industry makes IOW Group the preferred choice when looking to improve industrial processes.

IOW Group have recently patent protected the bowl disc technology inside that makes an IOW centrifuge 150% more efficient than other products available, this in turn reduces maintenance costs, unplanned downtime of machines and labour costs.

The company agreed to implement Quality, Environmental and Health & Safety standards to provide confidence in their systems to existing and prospective new clients. They also decided to integrate the systems to make surveillance easier and for recertification audits to be completed at the same time.
Getting certified
Most of IOW Group's processes were in place when starting the process of certification. They had used an external consultant, Mark Elliott (Wight Safety Consultancy), to work with and help to match their processes to the standard clauses.

"It was time consuming, but not necessarily a hard process, little changes were made to our existing processes to meet the standards" - Mark Elliott
Choosing a UKAS accredited certification body and future plans
IOW Group were previously under contract to a non-UKAS accredited certification body, after having been recommended NQA as a UKAS accredited certification body they chose to get certified with NQA as we met their expectations, providing IOW Group with professional and knowledgeable auditors to led thorough audits.

Looking ahead, the company's main goal is to continually improve their Management Systems, keeping their current systems in top shape and providing their customers with excellent goods and services as a result. IOW Group are also considering adding an Automotive Quality Management System at a later date, which will create further opportunities for them as a business.

Read more of our case studies to learn about our clients and their accomplishments, or contact us today for a free quote for certification to any of the standards mentioned above.

For more information about IOW Group please visit here.