Wellconnection IOS Ltd Case Study
05 November 2021
Wellconnection IOS Ltd provides a full Tubular Management Service including inspection, repair and storage of OCTG, drillpipe and associated tools. Find out how they achieved PAS 2060 Carbon Neutrality verification and see their tips to help you do the same.
Standard: PAS 2060 - Carbon Neutrality





The company was established in 2014, as Independent Oilfield Services, and bought by the WellConnection Group in 2019. They operate out of a 55-acre site, that in the past was a World War II airfield, located only 4 miles from the quayside at Peterhead.
Building a sustainable company
There are 3 main reasons for seeking PAS 2060 verification. The first of these is that Wellconnection were aware of their responsibility to limit any negative impact to the natural environment. They understood that even though they are a small company, they can't ignore the threat to the planet's diversity and the future of generations to come.

Secondly, Wellconnection were being impacted by the increasing price of hydrocarbons and knew that the situation would only exacerbate in the future. Having a management system in place allows them to establish a plan on how to reduce these financial costs and demonstrate a commitment to reduce its emissions over time.
The third reason was the growing number of clients who were asking how the organisation would be addressing their CO2e emissions. As they navigated through the PAS 2060 verification process a number of their clients took a keen interest in the actions being taken.
"WellConnection believes managing our emissions is the responsible thing to do. It makes good business sense to ensure we lead and set the standard wherever possible."


Committing to an eco friendly future
Following their verification WellConnection has seen their CO2e emissions reduce from 557 tonnes in 2019, to 310 tonnes in 2020 with an estimated figure of 260 tonnes projected for 2021. These figures have been achieved due to the commitment of their staff members to the company's Carbon Neutral project.

The process was overseen by their HSEQ Manager with support from the Finance Manager. It required the gathering of energy usage information going back a couple of years.

WellConnection's HSEQ Manager, Iain Thomson, had previous experience with ISO 50001 and this knowledge formed the basis for creating the documents needed to record the required information. "The first of which is the excel spreadsheets linked to conversion factors. This was relatively easy with the energy data we had available to us. The second document needed for the verification to be successful was the Quantitative Explanatory Statement. This document was much more complex to develop, and we quickly realised that this document would be the foundation of our emissions management system and that the content would be unique to our business."
What are they aiming for?
"Our ultimate aim is to be a zero-carbon business; however, we accept with current technologies available to us, that this is not possible at this time. Therefore, we decided that the best course of action was to offset our CO2e emissions by investing in approved certified carbon credits. We did this through our partner, Highland Carbon Ltd who purchased the carbon credits on our behalf from an appropriately verified organisation, in this case Verra, who can provide Verified Carbon Units (VCUs)."

WellConnection IOS already has a good working relationship with NQA, as they have used them for their current ISO 9001, ISO 14001 and ISO 45001 certifications. Due to NQA's knowledge of their business, using them for their PAS 2060 verification seemed like the natural choice.

Some initial research through Google quickly identified that having a copy of the PAS 2060:2014 on its own would not be enough. Further information is required from either BS EN ISO 14064-1:2019 or the Greenhouse gas Protocol "A Corporate Accounting and Reporting Standard" to support the process. We decided on the GHG Protocol standard as this is freely available. There was also the need to use the information provided by DEFRA in the form of conversion factors that allowed us to convert our energy use in to appropriate CO2e emissions.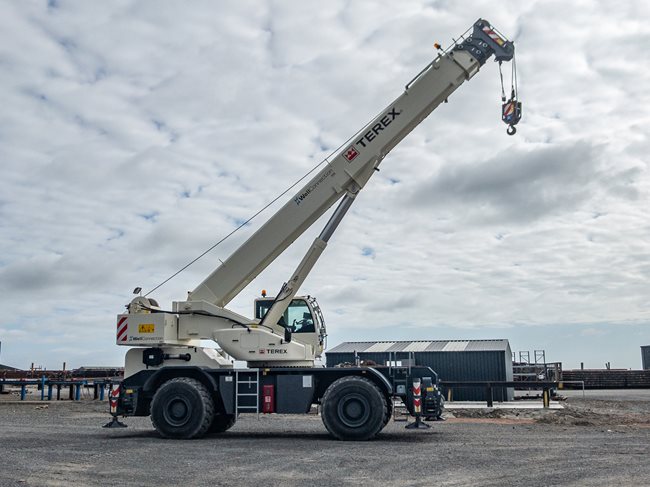 Tips for others looking to implement PAS 2060
Following his journey to achieving PAS 2060 verification Ian Thomson has given 3 of his top tips to help other companies looking to implement the standard:
I would suggest you gather the data first to create the spreadsheets that will calculate your emissions. The Qualitive Explanatory Statement (QES) can be created after you have the information gained from compiling the data.

We also aligned the QES to the relevant parts of the GHG Protocol. A well written and detailed QES should answer any questions the auditor carrying out the verification will have.

Finally, we would advise not to create your systems in isolation of your management system and remember to add your commitment to reduce emissions to your environmental policy and the actions in your emissions management plan to the company objects for example.
Find out more about Wellconnection here.

Want to know more? Book your place on our PAS 2060 Introduction & Implementation Training Course here.