Zepf Technologies Case Study
12 October 2020
Zepf Technologies wanted to ensure that their integrated system continually meets the highest industry standards. They are making a conscious effort to improve their quality and environmental impacts while providing a foundation for a safe workplace.

Founded in 1994 and based near Glasgow, Scotland, Zepf Technologies specialise in the design, manufacture, installation, and commissioning of container handling changeparts for rotary packaging machines utilised in the filling, capping, and labelling of products in the FMCG sector.

They have successfully integrated Quality, Environmental and Health & Safety standards within their business. Zepf Technologies manufactures products for many popular household brands in sectors including:
Drinks & beverages

Cleaning products

Containers

Personal care

Aerosols

Foods

Pharmaceuticals

Oils
The company has implemented and maintains three management systems within their business - ISO 9001 (Quality), ISO 14001 (Environmental) and most recently ISO 45001 (Health & Safety).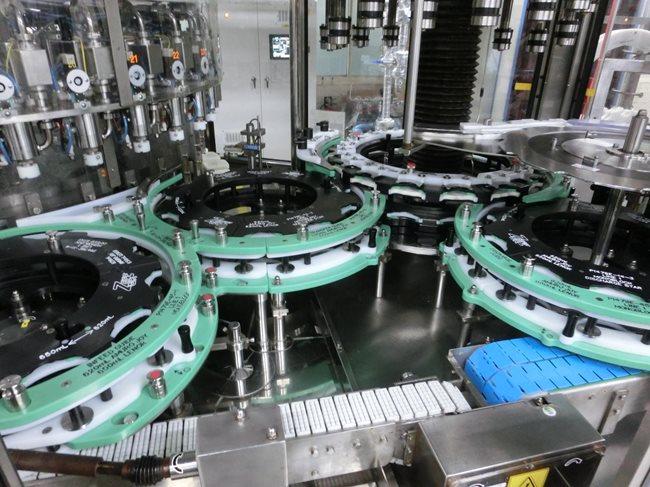 A benefit Zepf Technologies acknowledged was that by being certified to these standards they had tangible evidence to prove to their customers around the world that they were fully committed to following globally recognised regulations and requirements. This is something that also enabled the business to cut their
administration time and costs as they no longer had to fill out various health and safety questionnaires for each potential customer.

By successfully implementing their latest system for health and safety the organisation has improved internal communication and heightened awareness of Health and Safety beyond the traditional visible measures. It has helped to get their workforce more invested in ISO 45001 and working safely.
Creating a smooth onward journey
Frazer Lowrie, ISO Administrator for Zepf Technologies says, "Our management system has been constantly evolving from day one. Before implementing the ISO 45001 standard, we aligned our procedures and processes with the Annex SL framework which made integrating the 3 standards easier. We now appreciate that the hard work to bring the standards together now makes it much easier to manage, removes duplication and provides a centralised system for our workforce that contains all our processes and procedures."

Due to the dynamic nature of the environment in which Zepf UK operates one of the challenges they faced related to the on-site ISO audit of an installation. Due to customer production demands/changes there is a huge need for flexibility in planning and executing this key activity.

Zepf has developed strong partnerships with many local Scottish FMCG customers and this proved invaluable for setting up a mock exercise in order to complete this task.
Pushing for a better future
After achieving certification to ISO 14001 for their Environmental Management System Zepf Technologies' site in Cumbernauld is now 'Zero Waste to Landfill', an impressive accolade in their objectives to becoming more environmentally efficient and friendly.

Frazer explains that "moving forward we are looking to increase our recycling rate and reduce waste throughout all our processes to drive efficiency."

To continue progressing and refining their operations Zepf Technologies have been running risk assessment activities and workshops for all their staff which has enabled them to exceed their objectives resulting in 0 hours of lost time from accidents and a significant reduction in first aid cases. This activity was fundamental in the creation of a 'one team' approach to Health & Safety improvement and the subsequent achievement of the certification.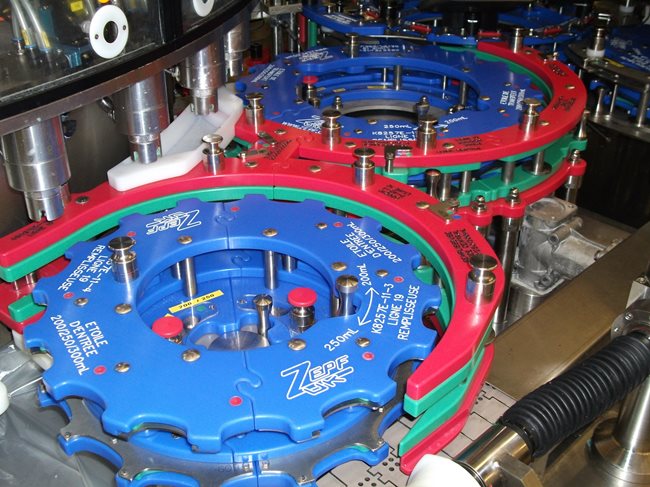 The company also introduced a 'Safety Improvement Report Card (SIRC)' to provide a mechanism for anyone within the company to raise a safety concern, or an issue. Initially they set a rolling completion target of 80% but have found that due to the efficiency of their systems they are consistently achieving 97%.

Les Aitken, General Manager commented, "I'm sure that the standardisation & codification of our processes and procedures is fundamental to us becoming not only safe but also operationally efficient. The ISO standards are a reflection of our commitment to quality, the environment and to the health and safety of our own staff and also the staff of our customers. I strongly believe our holistic approach gives our customers confidence in our ability to deliver exceptional results and assurance that we do this in a safe & responsible way."

------------------------------------------------------------------------------------------------------------------------
For more information on Zepf Technologies please click here.
For information on our training services please click here.
To talk to a member of the team about your certification or training needs please contact us.

To download a copy of this case study click here.