Bunting's Virtual Audit Experience with NQA
04 May 2020
Read NQA client Bunting's blog on their virtual audit experience for their re-certification to ISO 9001, ISO 14001 and ISO 45001.
The coronavirus pandemic and the necessity of social distancing has forced many companies to think creatively about how they conduct business. With Bunting's 3-year re-certification for Quality (ISO 9001), Environment (ISO 14001) and Health & Safety (ISO 45001) due, Denis Elkins, Bunting's Quality and Health & Safety Manager, adopted a digital approach.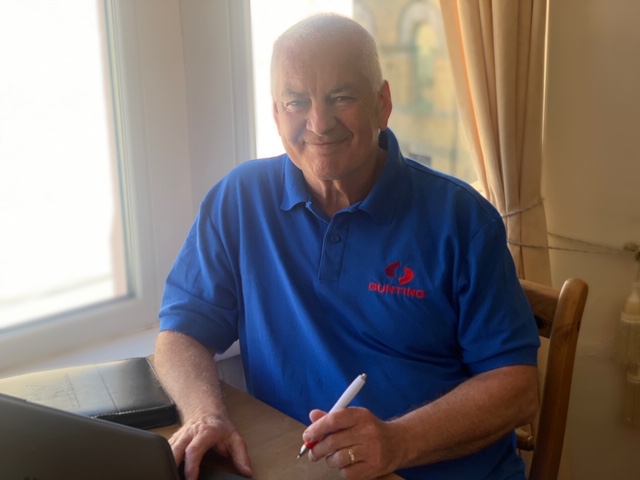 Denis Elkins in his office at home

"The present state of uncertainty meant we had no idea when we would be able to conduct an audit onsite at our Berkhamsted factory," explained Denis. "We continuously work hard on improving our working methodology and this means we are ready for auditing at any time, even remotely."

Global certification body NQA conducted the audit over four days with Denis based at home near Macclesfield. NQA provide accredited certification, training and support services to help improve processes, performance and products and services. The detailed audit focused on three key areas:
Quality Management Systems ISO 9001:2015 – this standard demonstrates Bunting's ability to consistently provide products and services that meet customer and regulatory requirements;

Environmental Management ISO 14001:2015 – this standard helps any organisation achieve the intended outcomes of its environmental management system, which provide value for the environment, the organization itself and interested parties;

Health and Safety ISO 45001:2018 – this is an international standard for health and safety at work developed by national and international standards committees independent of government.
The four-day audit concluded with Bunting receiving zero non-conformities and securing certification for all three standards for the next three years.

"This was the strangest audit I have ever been part of," said Denis, "but we simply adapted to the situation."

All the Bunting staff are presently working from home with a limited shop floor team operating whilst abiding to strict social distancing guidelines at the Berkhamsted site.

"We are thrilled to receive re-certification," said Simon Ayling, Bunting's European Managing Director. "The teams involved in our quality, environmental and health and safety management work tirelessly to improve our working practices. We hope that this positive business news, in these difficult times, will inspire others to adopt creative and novel methods to continue functioning in whatever way they can."

Bunting design and manufacture a wide range of magnets and magnetic assemblies. Many are bespoke for specific applications. For further information on post-magnetising magnet assemblies, bespoke magnet assemblies or magnet designs, please contact them via the Bunting-Berkhamsted website for specialist magnets, magnetic assemblies and magnetising equipment.

Authored by: Paul Fears, Press Officer at Bunting