Manchester Met First to Achieve ISO 14001:2015
04 March 2016
Manchester Met University has become the first UK University to attain the new ISO 14001:2015 environmental management certification.
ISO 14001:2015
is the new international standard for environmental management systems; it sets out the framework for effective environmental management systems that focus on meeting compliance obligations and enhancing environmental performance.
The new ISO 14001 standard places greater emphasis on how organisations integrate environmental performance into governance, management and operational processes. Manchester Met's early certification to the new standard recognises the university's leadership in embedding environmental performance into the culture and fabric and of the institution and its curriculum.
Manchester Met started its formal environmental management journey with EcoCampus in 20012. EcoCampus has been used by over 60 institutions to manage compliance obligations through an Environmental Management System which is recognised by four phased awards - Bronze, Silver, Gold and Platinum (which includes certification to ISO 14001).
Alex Hobbins, Project Manager at EcoCampus comments:
"Our goal was to provide Manchester Met with the framework, tools and knowledge to develop an effective EMS. We are extremely pleased with the progress that MMU has made through the EcoCampus Scheme. Having achieved certification to the new ISO14001:2015 standard indicates that the EMS is fully embedded across the university, demonstrating the commitment to improve environmental performance"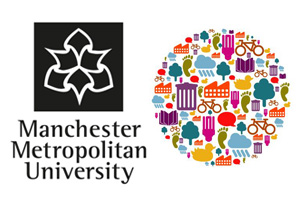 Helena Tinker, Environment and Energy Systems Manager, Manchester Met added:
"We are delighted to have achieved this standard. We've worked hard to embed an environmental strategy that connects our governance, curriculum, operations and student body with enhanced environmental performance; everyone has a role to play now and in the future."
Dr John Hindley, Head of Environmental Strategy, Manchester Met added:
"We have built a strategy around the themes of Sustainable Campus, which focuses on our organisation, and Learning for a Sustainable Future, which embeds sustainability into the curriculum for a lasting influence on our graduates."
Matt Gantley, Managing Director of NQA concluded:
"Manchester Met is the first university in the world to achieve certification with NQA to ISO 14001:2015. This demonstrates remarkable leadership and stewardship; Manchester Met's example also has an evangelising effect on its students who will become the business leaders of the future. Congratulations to all at Manchester Met for leading the way."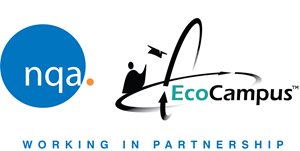 For information about the
EcoCampus
scheme. For information about ISO 14001 certification,
click here
to find guides and briefings to help you implement an EMS.