Turfsoil Achieves The Double
08 March 2016
Turfsoil has become the first grounds maintenance company in the UK to achieve the new standards for quality and environmental management systems.
ISO 9001:2015 is the international standard for quality management systems
ISO 14001:2015 is the international standard for environmental management systems.
These standards provide the framework for effective quality and environmental management systems that focus on improving effectiveness and efficiency of an organisation whilst enhancing environmental performance.
The standards share the same framework, but each contains specific best-practice requirements for its respective discipline: quality and environment. The standards require leadership, risk-based thinking, operational rigor, engagement of people and explicit commitment to meeting stakeholder requirements and continual improvement.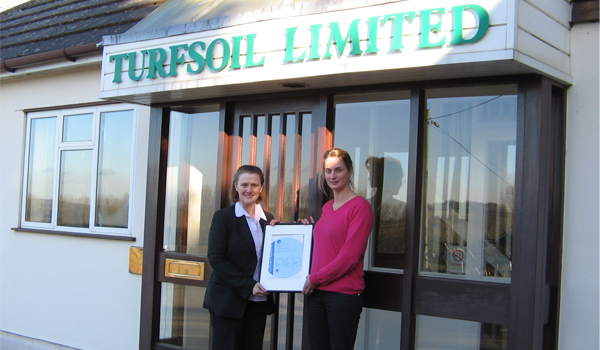 Laura Bellhouse, Director at Turfsoil comments:
"We are really proud to have achieved certification to these new standards so quickly. As a company that has been working with the natural environment for over 70 years, maintaining high profile landscapes for a wide range of clients, achieving high quality and environmental standards is a fundamental part of our business model. These certificates prove that to our stakeholders."
Turfsoil was founded in 1945 by the grandfather of the current Chairman. It provides grounds maintenance services to public and private sector clients e.g. parks and playing fields, historic estates, business parks and cemeteries. It is a major contractor to The Royal Parks in Greenwich, Richmond and Bushy Parks.
Karen Newman, Regional Assessor of NQA added:
"My assessment benefited from the Turfsoil Leadership Team understanding the concepts of the new standards and implementing them in such a short period of time since publication. The company's commitment to this objective helped us both achieve our first double."
Matt Gantley, Managing Director of NQA concluded:
"There are still relatively few organisations to transition to both ISO 9001:2015 and ISO 14001:2015 so soon after their publication. This is a fantastic achievement for Turfsoil and demonstrates real leadership in their field of expertise. Congratulations from all at NQA."
Click here for more information about ISO 9001:2015 and ISO 14001:2015 certification.
For information about Turfsoil visit
www.turfsoil.co.uk
.