Flomatic Valves Case Study
07 January 2020
Founded in 1933 by Forrest S. White, Flomatic Valves is a manufacturer of high quality valves primarily for domestic and municipal water and wastewater applications based in Glens Falls, New York.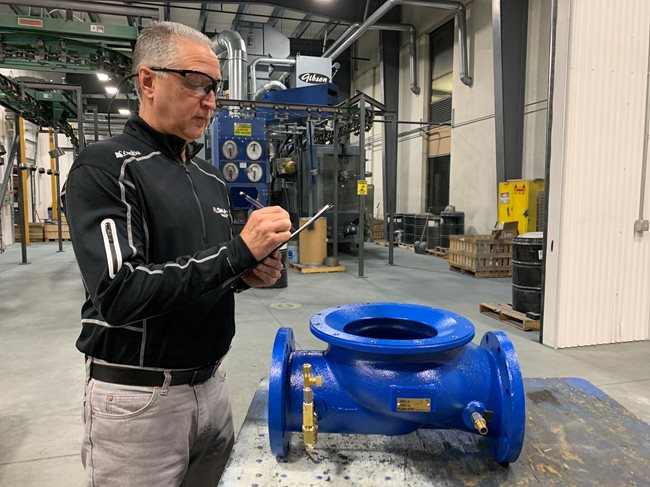 Initially the company's main manufactured products were check valves and regulators however in 1962 Wilbur C. Rice became the president and made the decision to modernize the plant and machinery and focussed their efforts purely on the production of water and wastewater valves.

In 1979, Bo Andersson assumed the leadership role where he still resides as currently the President and has maintained the organization's standards of high quality, innovation and industry leadership which Flomatic is associated with. Today Flomatic specializes in check valves, foot valves, automatic hydraulic control valves and shut off valves directed at the domestic, industrial, municipal and irrigation markets.

To this day the market leading company produce new and innovative products protected by several patents and trademarks to meet the ever-expanding needs of its customers in over 40 different countries and are renowned for its excellent service and prompt delivery.
Customers at the heart of their business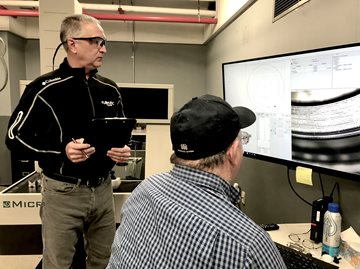 Flomatic made the decision to implement and apply for certification to ISO 9001 for their Quality management system and ISO 14001 for their Environmental management system as a means to achieving their strategic objectives. They have a very clear understanding of the benefits that these management systems would bring them and know that by achieving certification that they would be able to improve their current business practices and processes and be in a stronger position to meet and exceed customer expectations.

Their aim was not only to deliver continuous business improvements but to align their company strategy so that they could run efficiently, giving their customers high quality and trustworthy products while also making a huge effort to monitor and reduce their environmental footprint.
Setting the industry standards
Being so aware of the opportunities that ISO 9001 and ISO 14001 could bring them meant that Flomatic was one of the first valve companies in the US to achieve certification to both standards.

As an organization built on managing municipal and wastewater products they know the importance of environmental responsibility within their industry and wanted to show their dedication towards tackling such a huge global issue.

Flomatic's President and CEO, Mr. Bo Andersson remarks:
"Flomatic was one of the first valve manufacturers in North American to receive both certifications, ISO 9001/14001. By adhering to ISO standards, we have been able to enhance the Flomatic Image and improve upon our business relationships, especially with large international OEM customers. As a certified ISO company for more than a decade, ISO standards have helped Flomatic achieve consistent results and continually improve all of our business processes."

NQA USA's General Manager, James Dozier also highlights:
"Flomatic has shown undeniable commitment to their management systems, demonstrating real leadership in their industry. Flomatic's stakeholders can be confident in their commitment to protect and improve any impact on the environment. As well, as continue to put the needs of their customers at the forefront of their business strategy. The wider Flomatic team should be proud of their involvement and continue to encourage the growth and success of their certification portfolio."
Driving efficiency by integrating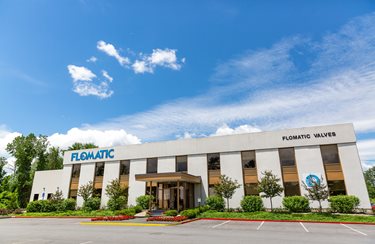 In today's competitive business environment, streamlining operations is essential to keeping overhead costs low. Implementing an integrated management system provides a framework for doing just this. With Flomatic integrating their management systems, they have been able to reduce duplication and costs and improve overall efficiency.
Preparing for the transition
For Flomatic to achieve their certification they first conducted a gap analysis. The team identified the differences between the previous standards and the 2015 standards analysing where changes within the organization needed to occur and put the new requirements in place.

The decision was made to use NQA after looking at a number of certification bodies for 3 reasons:
ANAB/UKAS Accreditation

A globally recognized and trusted body

Huge amount of added value through guidance documents, webinars, videos, support etc.
Flomatic's quality management systems have tremendously improved in their manufacturing capabilities due to a seamless integration of their new state-of-the-art Research Laboratory and new Epoxy System, which will increase their production levels by 4 and significantly reduce environmental footprints even further.
Looking for continual improvement
The company has set out their 2020 objectives which include maintaining a high level of customer satisfaction and have put in place regular environmental management meetings to ensure that Flomatic is constantly reducing their carbon footprint and environmental impact. The company is also investing in further training in their new R&D lab for all stakeholders to increase awareness and participation.

To find out more about Flomatic Valves please click here.

To discuss your certification needs please get in touch by calling us on (800) 649-5289 or emailing here and a member of the team will be happy to help you start your journey.