Service Leavers
For service leavers looking for a career where they can utilise the skills that they developed in the military, NQA is a great place to work. We recognise the qualities and technical expertise that service-leavers bring with them as they transition into the world of work as civilians.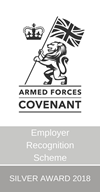 Armed Forces Covenant
We are a proud member of the Armed Forces Covenant and hold the Ministry of Defence Employer Recognition Scheme Silver Award, which means we pledge our ongoing support to both those who have served and their families.


ELCAS Approved Training Courses
We offer a number of approved courses under the ELCAS Training Scheme. You can find out more about the courses subsidised by the MoD that you can take advantage of here.
Armed Forces Week
Each year the NQA Team celebrates Armed Forces Day, which pays tribute to the Armed Forces community for their hard work, dedication, and efforts to keep us safe, both in the UK and across the globe.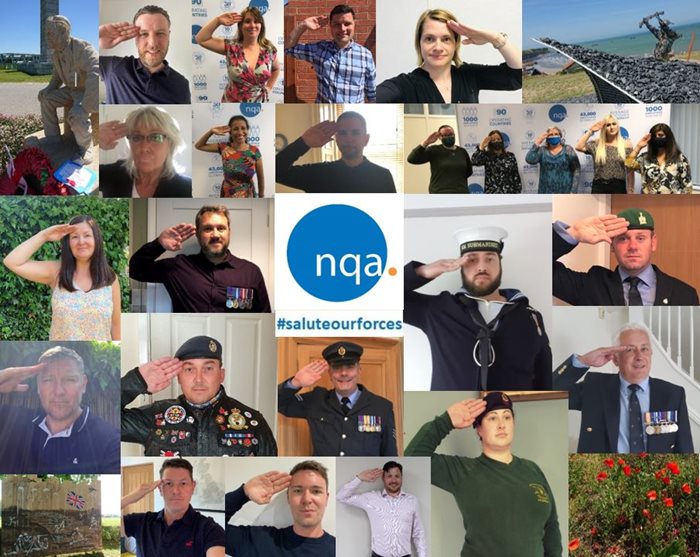 Our objective to recruit, train and support those from a service background is something that NQA have incorporated into its long term business strategy and is something we will continue to strive to improve.
For a full list of current vacancies click here
"
After serving nearly ten years in the Royal Navy, I made the very tough choice to pursue a new career. I spent a lot of time towards the end of my career worrying about what kind of role I would find, and wondered whether the skills I learnt in the Navy would be recognised. When I met the guys from NQA at a careers fair, my mind was put at ease. I feel like I have found a great new career with a fantastic company.
Even before I started with NQA, they were incredibly supportive in bringing me into their family, and even waiting for over six months for me to complete my notice period. During this time, they put me through the various training courses I needed. I have had nothing but positivity and support from NQA, which really helped to put my mind more at ease with the transition into civilian life."
– Wayne Hylla, NQA Regional Assessor.
We are always looking for talented people to join our team, so please send your CV to
careers@nqa.com
.
Please find all current global vacancies
here
.