ISO 9001:2015 and Quality 4.0
10 August 2022
Principal Assessor Martin Graham writes the first in a series of blogs on how the advent of Quality 4.0 will be shaping the future of quality management.
Digital transformation is challenging the quality profession and its traditional principles, practices and tools. Quality 4.0 is 'the leveraging of technology with people to improve the quality of an organisation, its products, its services and the outcomes it creates'.

This definition sees quality professionals as having two roles:
To help organisations adopt and use digital technologies – so they create value for customers and other stakeholders

To adopt and use digital technologies in quality management – to effectively deliver governance, assurance and improvement
Quality 4.0 is not a new term for quality management nor is it replacing quality management methods, but it is becoming more important to all organisations in supporting existing systems as technology progresses and is adopted.
So what is its relevance in the context of an ISO 9001 quality management system?
One of the key starting points of a Quality Management System is determining the context of the organisation. Quality 4.0 is an internationally recognised term describing a process of change through which the practice of Quality Management is going. This change includes the increased digitisation of organisations and their processes. As a direct result, it will affect the context in which a QMS operates, how it is set up and documented, the resources needed, client and internal communications, the processes involved and managed by the QMS within the entire value chain and of course the associated risks and opportunities.

ISO 9001 asks organisations to establish, implement, maintain and continually improve a quality management system. Quality 4.0 will very likely start to affect how an organisation approaches this fundamental requirement by encouraging them to consider how technology affects their business, and by definition, their management system structure and processes.

The change is likely to be gradual, but it will realistically affect every part of an organisation, and therefore their QMS. The approach to assuring quality within end-to-end value chains will require quality professionals to not only solve problems, but to ensure that data generated and used within their management systems is reliable and of the highest quality.

Quality 4.0 is not an 'off the shelf' product that you can bolt on to a QMS, rather it is a phase through which quality management is progressing and a means buy which organisations can re-examine what they do and how they do it.

There are established principles within Quality 4.0 that support this progression:
Co-creation of value

Cybernetics

Transparency and collaboration

Cyber physical systems

Mutual trust

Rapid adaptive learning

Data value

Technology and combined intelligence
These principles underpin the working definition of Quality 4.0. They seek to enhance the quality principles that focus on customer needs, expectations and satisfaction – the principles that form the basis and objectives of ISO 9001.

Applying the principle of 'Plan, do, Check, Act' (PDCA), something that has been at the heart of ISO 9001 for a very long time, and the above eight principles, we can see how Quality 4.0 will complement and affect your QMS.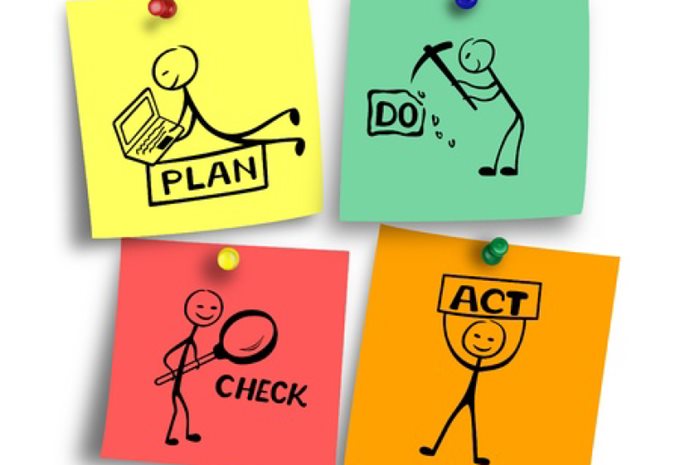 The new Quality 4.0 principles are not seen to be an 'instead of' to the seven stablished quality principles, they are intended to help us all understand how they will be delivered in a digitally enhanced age. Quality 4.0 seeks to blend new technologies with established 'traditional' quality methods, to implement operational excellence, performance and innovation. These new technologies include artificial intelligence and machine learning, connected operations and devices, social media collaboration, cloud computing and the use of apps.

In practice, Quality 4.0 is at an early stage, the coming stages will seek to establish how digitally enhanced quality management will change and affect existing quality management practices.

Success with Quality 4.0 requires a solid quality system foundation, and whilst it is fuelled by and reliant on technology, it is the culture of leadership, quality and process control that will lead to its ultimate success – the very essence of ISO 9001.

With the above in mind, it is easy to see the links between Quality 4.0 and ISO 9001. From fundamentals such as context, leadership and resources to change management and process control.

The timings of all this is difficult to define, however we cannot deny that digital transformation and/or new technologies will, in some way, affect all aspects of life – including our work and how it is managed and performed. Over the last two and a half years, we have seen the emergence of remote working in a way that many of us, particularly in the quality management and auditing world, never thought possible. This is a good example of how technology is affecting the quality world.

Quality roles within an organisation can often be unrecognised, kept out of the loop, perceived as a cost rather than a value adder, unable to influence and possible not trusted. Quality 4.0 may give the quality role an opportunity to help the organisation identify and prepare for these changing technological environments.

The established principles and practices have served us very well, but adjustment will be needed not only as a means of compliance, but as a means of taking advantage of the power of new technologies whilst retaining the value of our established approaches. To this end, it may be considered that Quality 4.0 might play a role in the eventual review of ISO 9001 and our subsequent approach to a QMS.

We will be bringing you more information on Quality 4.0, its intent, principles and terminology over the coming weeks.