NQA Director Team
Meet some of the NQA Directors
Laura Fletcher
Commercial and Customer Experience Director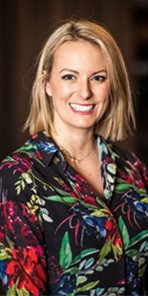 Time with NQA: 10+ years
Qualifications: MBA, BA (Hons) HRM
Personal fact: Laura is a Yorkshire lady through and through, spending her spare time hill walking and baking!

Since joining the company in 2008, Laura has worked across the organisation in telesales, scheme development, renewable technologies and field sales. As Commercial and Customer Experience Director, she is now responsible for the development of relationships with new and existing clients, networking with consultants and stakeholders across the industry, the marketing and digital marketing of NQA globally and the customer experience of clients as they progress through their journey with NQA.
Nicola Prejac
Finance Director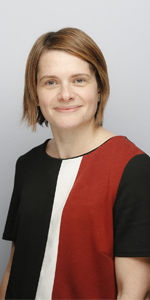 Time with NQA: 4+ years
Qualifications: ACMA CGMA
Personal fact: Nicola loves sport especially athletics and hates heights!

Nicola joined NQA UK in 2015 and is responsible for the group's accounting function, ensuring that financial policies are robust, compliant and support NQAs objectives in the commercial environment. Along with other large global organisations like NQA she has previously been responsible for financial management and reporting within a Charity and LLP.



Stephen Burt
Field Director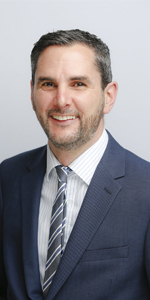 Time with NQA: 10+ years
Qualifications: MSc, BSc, MIEMA, CEnv, IRCA Lead Auditor
Personal fact: Stephen lives close to Edinburgh and still loves to keep his hand in by conducting client audits now and again.

Stephen has experienced several different roles in NQA, originally acting as a sub-contract auditor and later a full-time auditor, before undertaking Field Operations Manager duties. He was appointed as Field Director in 2018. Stephen manages our Field based auditors and sub-contractors through the UK and Ireland, ensuring their competence and capabilities to enhance the audit experience for all NQA clients.

Steve Russell
Global Accreditation Director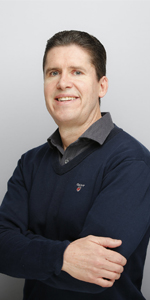 Time with NQA: 20+ years
Personal fact: Steve is a huge MK Dons fan.

Steve joined NQA in 1998 as a Quality Officer after leaving his role as Quality and Security Print Manager in the printing and packaging division of Rexam PLC. Steve is currently the Chairman of the Association of British Certification Bodies (ABCB). He also represents the ABCB on the United Kingdom Accreditation Service (UKAS) Management Systems Technical Advisory Committee, a group of key stakeholders who act as an advisory forum to our national accreditation body. At NQA, Steve is responsible for managing relationships with regulators, the oversight of risk and the integrity of NQA's global business management system. His aim is to exceed the expectations of NQA's regulators and to support the global business through taking a proactive approach to the maintenance and growth of NQA's approvals.
Ready to start your journey?
We'll give you a clear indication of the costs of gaining and maintaining certification.
Not ready yet? Call us on 0800 052 2424 or
request a callback
to discuss your certification requirements.
Some of the great companies we work with