APAGCoSyst Případové Studie
07 června 2022
APAGCoSyst is a global company with over a fifty-year history and more than 500 employees, serving the European and North American markets.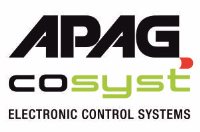 Standard:
ISO 13485:2016
(also certified to
ISO 14001:2015
,
ISO 9001:2015
,
IATF 16949:2016
)
They are a designer and manufacturer of electronics, partly to serve a market that requires global deployment of centralised concepts and partly to harness the best available talent. They are organized in nine locations with development locations in four countries: Germany, Switzerland, Canada, and India.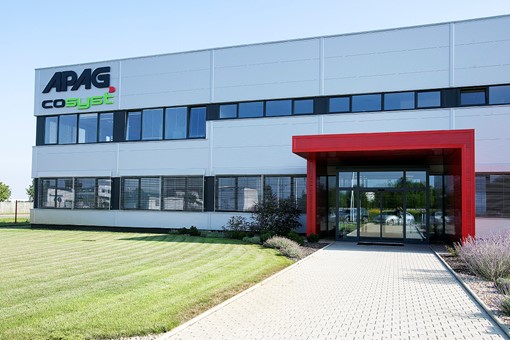 They provide electronics and lighting solutions to a range of industries, including the medical sector, where they design and produce parts for hospitals and nursing homes such as Control Units to adjust beds, digital thermometers, electric wheelchairs, disinfection technologies, and more.
Adapting to change…
The Covid situation inspired APAGCoSyst to support finding the solution to the crisis by developing medical products for the detection of Covid symptoms. Fortunately, many of the technical skill sets initially developed and nurtured at APAGCoSyst for the automotive sector also have broad applications in the medical sector for the design and production of parts for hospital and nursing home beds, digital thermometers, electric wheelchairs, disinfection technologies, and more. In order to ensure they were operating to the highest standard when it really mattered, gaining ISO 13485 certification was a logical next step to take.
Understandably the medical industry has seen an increased demand for organisations to demonstrate their efforts to provide safe, quality, and trustworthy products. In achieving ISO 13485 certification, we benefit not only in terms of the development of our own products, but also are able to meet customer expectations in providing manufacturing and development services to the medical sector.
An integrated approach…
"With quality management systems already in place, we realized each standard has its own advantages, so integrating both systems allows us to make the best of both worlds, with medical customers benefitting from the system built for automotive customers, and vice versa" writes
[Johannes Popp, [President Marketing Strategy, Sales & BD]
at APAG CoSyst.
They went on to say, "all teams were involved in the certification process, especially the design, and development, quality, manufacturing and industrial engineering teams. We worked out the roadmaps of the project based on an internal analysis of the gaps between their current quality management system and medical requirements and realized that the requirements of ISO 13485 are similar in production processes to automotive standards. Before the certification audit, a gap analysis performed by an external consultant helped us to evaluate our level of readiness".
Finding the right Certification Body
After the strategic decision to introduce ISO 13485 requirements into their system, APAG CoSyst contacted several certification companies.
[Florent Lacaille, Global Quality Manager]
goes on to explain; "the final decision resulted in the selection of NQA, as they were able to offer us the possibility of certification for both our manufacturing plants in Europe and Canada. Their flexibility, perfect service, and approach convinced us so much that during recertification of our existing quality and environmental management systems, we switched to this certification company".
The audit process…
After taking NQA's internal auditor training course, APAGCoSyst were ready for their audit. "Our assessor had many years of experience within quality management and within the medical industries. Despite the high standards applicable to automotive, we were surprised by the special demands within the medical standard of having a written procedure for things such as pest control. As we were new to the medical requirements, it was a challenge but worth it to ensure we had raised the bar in order to meet requirements for the medical field".
Looking to the future…
APAGCoSyst has a strategic plan for future years to adapt our existing quality management system to aerospace standards. Due to the increasing interest and activities in sustainable development and corporate responsibility, we are also considering certification of the occupational safety management system ISO 45001.